Guest post originally published on the NIH Chief Officer for Scientific Workforce Diversity Office Blog.
Today we published our first NIH UNITE Progress Report!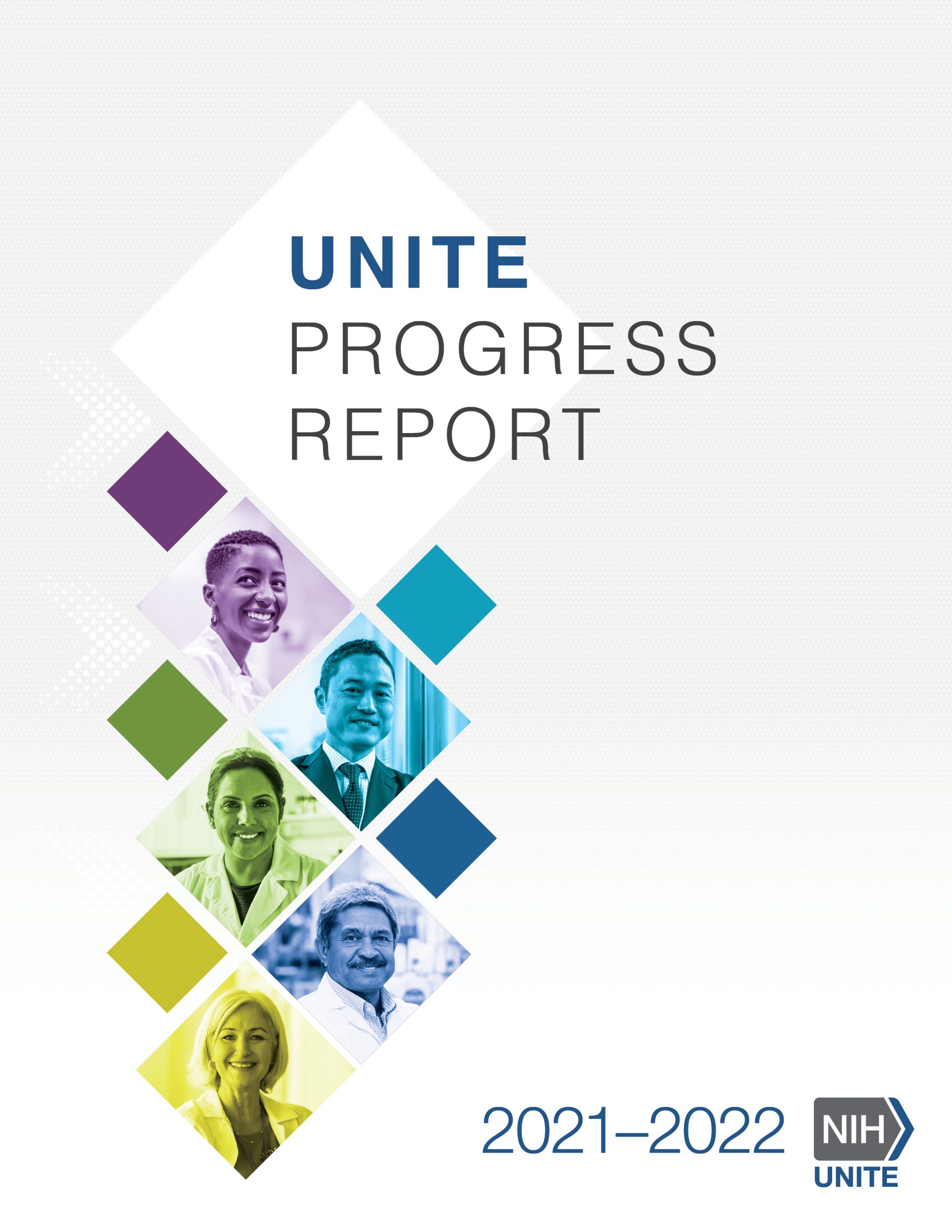 Covering Fiscal Years 2021–2022, the UNITE Progress Report describes NIH's actions to identify and address structural racism that may exist within the NIH and in the biomedical and behavioral research enterprise. It discusses UNITE's initial efforts across four focus areas that aim to elevate health disparities and minority health research across institutes and centers (ICs), promote equity in the NIH-supported biomedical and behavioral research ecosystem, promote equity in the internal NIH workforce, and improve accuracy and transparency of racial and ethnic equity data related to these efforts.
UNITE was formed amidst stark health inequities highlighted by the COVID-19 pandemic and the horrific surge of racially motivated violence in 2020 and 2021. At NIH, these events led us to see the reality of racial inequities in biomedical and behavioral science with fresh eyes. We were dismayed by the inestimable loss of talent, creativity, and innovation due to long-standing cultures of exclusion in biomedical science. And we recognized that it was time to unite and enact a seismic shift in NIH systems, policies, and cultures.
Our efforts were fostered by internal conversations among NIH leadership during the summer of 2020 and lessons from NIH's diversity efforts and initiatives within the NIH Office of the Director (OD) and the ICs. UNITE was initiated internally in October 2020 as a group of diverse volunteers with a shared commitment to effecting fundamental, sustained transformation in the biomedical and behavioral research workforce and health disparities and minority health research.
UNITE's launch in February 2021 was a significant step forward. UNITE is now a working group composed of five committees staffed by more than 80 enthusiastic, energetic volunteers from all 27 NIH ICs and the NIH Office of the Director. UNITE reports to the NIH Steering Committee and acts as a think tank to promote equity, generate bold ideas, and initiate actions to identify and address any structural racism that may exist within NIH and the greater scientific community.
A few achievements since UNITE was launched include—
We invite you to explore this inaugural progress report—developed in collaboration with UNITE co-chairs, committees, and stakeholders—to learn more.
While we take pride in UNITE's achievements, we recognize that the significant, lasting change UNITE seeks to achieve is a long-term endeavor.
We remain committed to growing UNITE's efforts. Accountability and transparency are cornerstones of UNITE, and we will continue to share UNITE's progress in catalyzing change to foster equity for all. In addition to reading the Co-Chairs' Corner, we encourage you to sign up for UNITE updates.
We are grateful to everyone who has contributed to the colossal effort and critical driver of change that is UNITE. Your enthusiasm, dedication, and compassion have led to UNITE's success, and we look forward to continued collaboration and innovation.
Authored by the UNITE Co-Chairs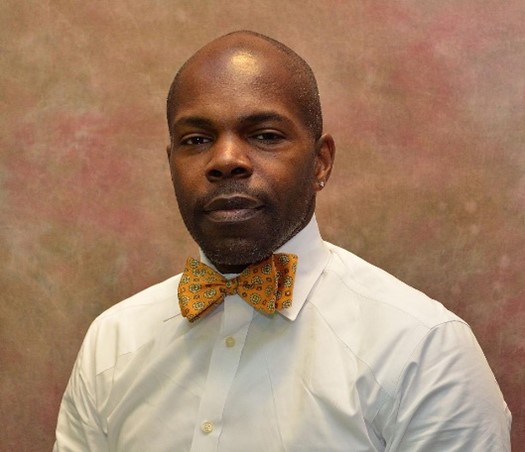 DEIA Observances: UNITE is focused on activities generated by NIH to address racial and ethnic equity. In line with this we celebrate government recognized observances that are important to the cause, as identified by the NIH Office of Equity, Diversity, and Inclusion (EDI).
EDI invites you to celebrate Hispanic Heritage Month, observed annually from September 15th to October 15. The Latino/a/x and Hispanic communities are significant contributors to the rich diversity, culture, history, and boundless possibilities of America. This year's national theme, Unidos: Inclusivity for a Stronger Nation, serves as a reminder that our diversity is our strength. As Dr. Tabak, who is performing the duties of the NIH Director, has stated, "We recognize that there is much work to be done . . . in our agency to overcome the disparities that exist for Hispanics and Latinos."