The NIH Regional Seminars, which NIH has held once or twice a year for decades, have been great opportunities to help researchers, research administrators, trainees and others to better understand the NIH grants process. I have always enjoyed attending and being a part of the entire experience. We in the Office of Extramural Research (OER) value the mutual learning, the questions asked, the energy and ideas, and all that can be learned interacting with attendees.
Last year, like so many other conference hosts around the world, NIH shifted to a virtual seminar platform. I confess, we were not sure exactly what would happen; for example, how many people would register and then participate? Well, instead of reaching a thousand people, which is the capacity of our traditional in-person events, we had more than 13,000 people participate!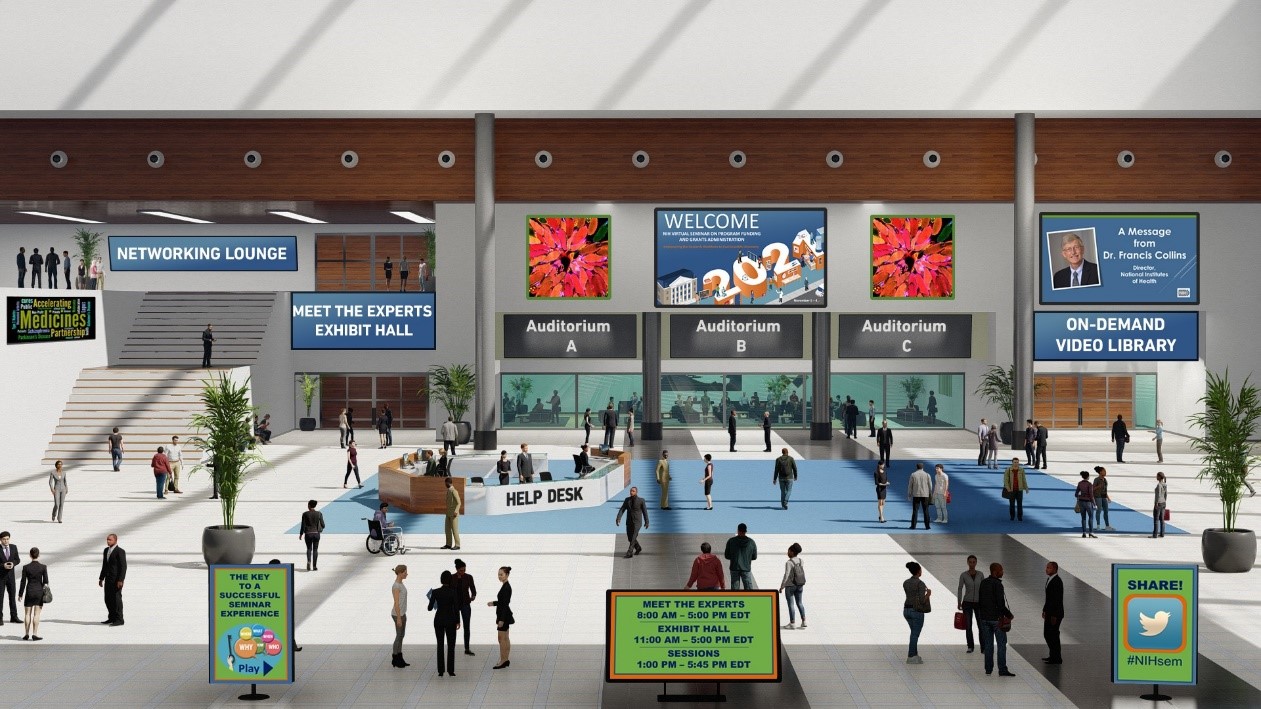 We encourage you to join us as we go virtual once again, even if you participated last year. This free, four-day virtual event covers a broad range of grant policy, program, and process topics from application through award closeout.
Although we can't meet face-to-face, we've made some changes we hope will help the seminar feel more like a conversation, including:
Shortening presentations, leaving more time for live Q&A
Focusing on case studies
Providing appointment opportunities to meet with experts in 20-minute personal video, audio, or text chats
Connecting with others via a matchmaking feature, as well as in the Networking Lounge
Creating booths for each NIH institute and center, along with general booths for asking questions of NIH policy, compliance, program, review, grants management, training, and eRA staff.
The agenda is available here. Please join me for the plenary, where I will discuss the big picture of NIH and biomedical research. In separate sessions, my colleagues and I will share and discuss case studies on review integrity. I will host an "Open Mike" session, where the audience drives the topics. I am particularly looking forward to our "after hours" panel discussions on enhancing diversity, mentoring, and planning for one's career path in biomedicine.
Interested? Please register today and share information about the seminar with students, trainees, those newer to NIH grants, and others who may not normally receive these invitations.
Are you looking to build research capacity at your institution? The NIH is currently planning an engaging, virtual pre-seminar event in October that delves into the challenges of capacity building, as well as NIH opportunities that can be utilized to enhance institutional and research infrastructure.