Advancing public health depends on science being empirical, transparent, and rigorous. As yet another step towards fostering rigorous science, we have revamped the Rigor and Reproducibility webpage to highlight and include more resources you might find helpful. Since sketching out our plan last summer with the Advisory Council to the NIH Director, the webpage now reflects policy updates and explores new resources, all in a simple and easy to read manner. And, better yet, these changes do not reflect any additional requirements or forms!
Current Rigor language is also posted for application instructions and review criteria to clarify what is meant by "scientific premise." Applicants, investigators, and reviewers have expressed some confusion and have also misinterpreted this term, specifically when discussing the rigor of the prior research and how to address its weaknesses in grant applications. NIH defined this term originally to mean the rigor of the prior research used to support the proposal, not solely the hypothesis or rationale for the study. So as noted on the updated webpage, for applications due on January 25, 2019 and beyond, the term "rigor of the prior research" will replace "scientific premise" under the Significance section for most research grant and career development award applications (see NOT-OD-18-228 and NOT-OD-18-229).  Applicants will be asked, on and after that submission date, to also describe plans to address weaknesses in the rigor of the prior research in the Approach section.
To accommodate these new changes, the webpage exists as a landing page with four distinct sub-pages, so you can quickly get to the information you need. These sub-pages break out relevant guidance, resources for preparing your application and training materials, as well as a timeline of our communications on rigor through Guide Notices, blogs, FAQs, and references.
New information abounds.  Are you looking for research methods resources or ways to calculate sample sizes for your study? Knowing what exactly goes into a good authentication plan?  Assistance with your pre-clinical animal model experimental design? Guidance on incorporating both sexes into your research plan? Perhaps other related policy requirements? Oh, and a training video or two? Find these and more on the easily browsable sub-pages.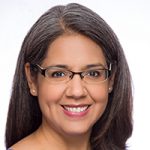 We also recorded a conversation for the NIH All About Grants podcast series to help the extramural research community  better understand the NIH's Rigor and Transparency policy (click to play at the bottom of this page). Dr. Patricia Valdez, NIH's Extramural Research Integrity Officer, describes how to address the key policy elements in an application, how they are considered during peer review, and annual progress reporting following award.
Going forward, researchers are encouraged to review these materials when planning their project—and to also check back regularly for the latest and greatest information. We hope that, by taking these steps, the quality, merit, and integrity of NIH supported science will remain strong and continue leading us towards outcomes benefiting public health.