Wondering how to knock that investor pitch out of the park? In this next installment of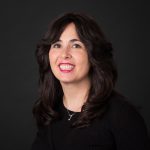 the "All About Grants" podcast series, small business innovators will get a front row seat to hear how to prepare for private investment (MP3 / Transcript). Dr. Ethel Ruben, NIH's Entrepreneur-In-Residence, steps up to the plate and shares insights on who these investors are, how they decide on what innovations to invest in the biomedical commercial space, and some valuable tips and tricks to improve the accuracy of your investor pitch.
Tune in to learn the ins and outs of private equity and how it can help you continue developing biomedical innovations post-NIH award and bring it home to the marketplace.
More podcasts are available on our All About Grants podcast page.