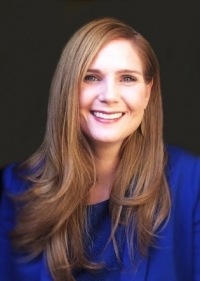 As we work towards the January 25, 2023 effective date of the new NIH Data Management and Sharing (DMS) Policy, we continue to develop resources and implementation information to help the community prepare (see recently released NOT-OD-22-189). For some scientific communities, data sharing is already standard and things will largely be business as usual. For others, this policy may require some pretty big adjustments. We acknowledge that there will be a learning curve. We will be supporting you with additional resources and guidance through the change (see here and here for previous blogs).
The central tenets of the DMS Policy are: 1) that investigators and institutions prospectively plan for how they will manage and appropriately share data by developing a Data Management and Sharing Plan (DMS Plan), and 2) that they follow-through with this DMS Plan. Prospective planning is key. The goal of this policy is to get investigators thinking about and preparing for data management and data sharing as early as possible.  We've seen many issues arise when data sharing is only addressed once research is already underway.
To aid researchers in establishing robust DMS Plans, NIH released an optional DMS Plan format page that walks investigators through the Elements of a DMS Plan. A preview version of this format page is available now as a reference. A final, fillable version of this format page along with detailed instructions for preparing DMS Plans will be incorporated into the FORMS-H NIH Application Instructions, available in the fall.
Additionally, to reduce burden on investigators also subject to the Genomic Data Sharing (GDS) Policy (see here for more details), NIH will no longer require submission of separate GDS Plans. Instead, one plan will be expected where applicants describe genomic data sharing within their DMS Plan elements (notice with details coming soon).
As a reminder, DMS Plans will be reviewed and assessed by NIH program staff, not by peer reviewers, so plans will not factor into the Overall Impact score of the application. Peer Reviewers may, however, comment on the reasonableness of proposed data management and sharing costs based on the information provided in the budget justification section (see NOT-OD-22-189 for details). NIH staff at the proposed NIH Institute or Center will determine if recommended DMS Plan elements are reasonably addressed, and applications will only be funded if the DMS Plan is found to be acceptable.  If there are any concerns with the submitted DMS Plan, NIH staff may request additional information or modifications to the DMS Plan prior to award through the standard Just-in-Time process.
Interested in learning more? We invite you to bring your questions and join us for our 2-part webinar series titled A Conversation with NIH: Implementing the New Data Management and Sharing Policy. In this series, our policy experts will break down what the policy means for you and discuss key factors to consider when sharing data. Register now and submit your questions in advance!
In closing, we want to underscore that while this policy will make great strides towards changing the culture of data sharing, participation from the entire research ecosystem is critical to see real change. From researchers to institutional officials, to data librarians and data curators, to journal publishers to NIH staff, we all have an important role to play.
Be sure to visit the NIH Scientific Data Sharing website and subscribe for real-time updates on the latest  news, resources, and policy information.