Update 5/13: The second graph and the table below are incorrect and have been updated in a new post.
 Meetings have taken me out of the office and made me a bit negligent in my blogging.  Let's catch back up by discussing more about the distribution of NIH funding.   
There are many urban legends about NIH funding, only some of which have some basis in fact. For example, we often hear that there are many successful PIs who continuously add to their bounty by piling on more and more NIH awards. Is this true?
Take a look at the graph below to see, on average, how many NIH research project grants a PI holds in any given year.
                      Average Number of Competing and Non Competing RPG Awards per Contact PI per Year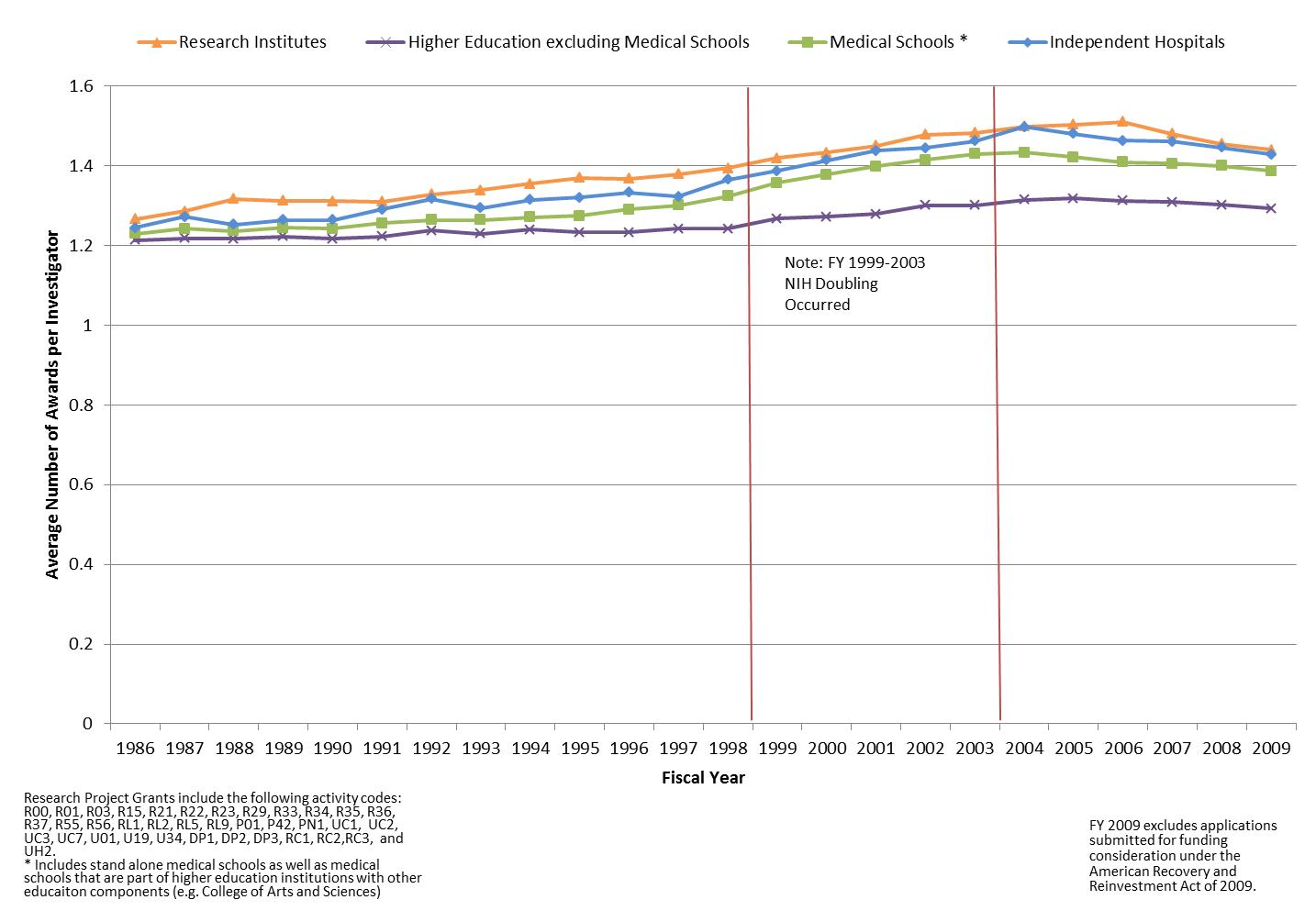 In fact, on average, PIs only have between one and two awards at a time. It differs among PIs at different institution types but only slightly. However, if we take a look at the investigators who receive the most funding (the top 20% of the total pool), we see they averaged 2.2 grants in fiscal year 2009; although, a significant portion have three grants ongoing at any given time.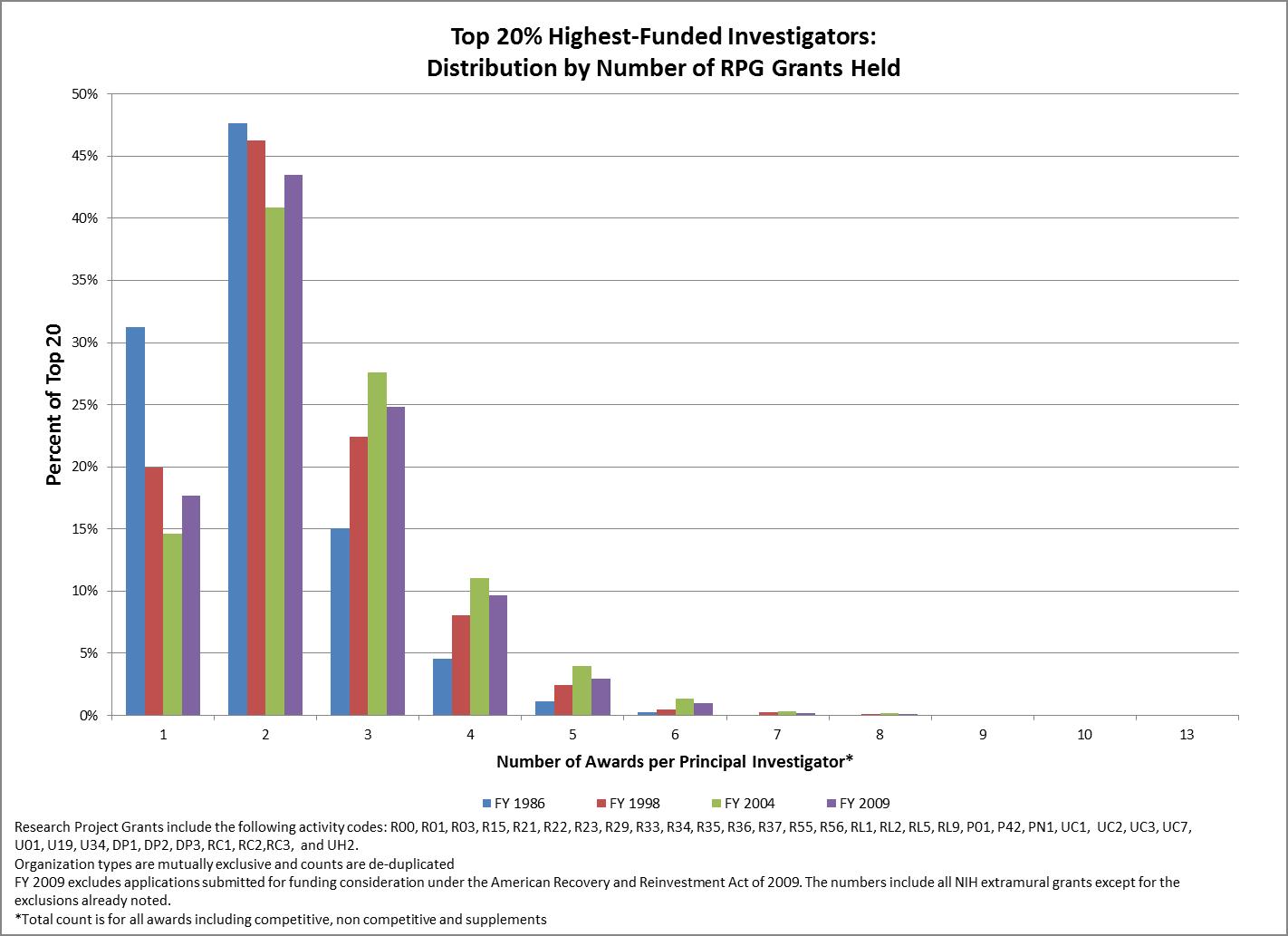 It is important to point out that NIH makes funding decisions based on our vigorous review process and the alignment of proposed research with IC priorities. Thus the success of any applicant, and the number of grants she or he holds, is based on a competitive process that I believe these data well reflect. Having said that, these data point to the fact that NIH awards are generally distributed broadly among PIs and not concentrated among a few.
Updated 4/8/11
Here are the raw numbers used to create figure 2 above.
Number of RPGs Held
Number of PIs (Top 20%)
FY 1986
FY  1998
FY 2004
FY 2009
1
1,203
1,010
975
1,168
2
1,832
2,345
2,725
2,868
3
580
1,138
1,841
1,637
4
176
407
735
636
5
43
123
265
193
6
10
26
91
67
7
2
13
24
14
8
1
5
14
9
9
0
1
1
2
10+
1
0
2
0
Total
3,848
5,068
6,673
6,594