It came to my attention that the analysis we posted last month on the numbers of investigators with multiple awards couldn't be recreated. A reader took ExPORTER data from 2009 and came up with different numbers.
We have been attempting to replicate your data on the number of grants for the top 20% of PIs and cannot. Here is what we have come up with. Our total, using each of two assumptions about how you counted grants, falls short of your total number of PIs by more than one quarter. Can you explain how PIs were counted in your data in FY2009?
So, we asked them for their data and took a second look at our own. And, unfortunately, we posted the wrong data. These are complicated analyses, and we often go through multiple iterations of each analysis. We at the NIH are, sometimes, human, and we chose the wrong file from the folder. I apologize for this error, and I will provide you with the correct data here. In addition to the updated data for the investigators who receive the top 20 percent in total funding, we've added the data for all PIs.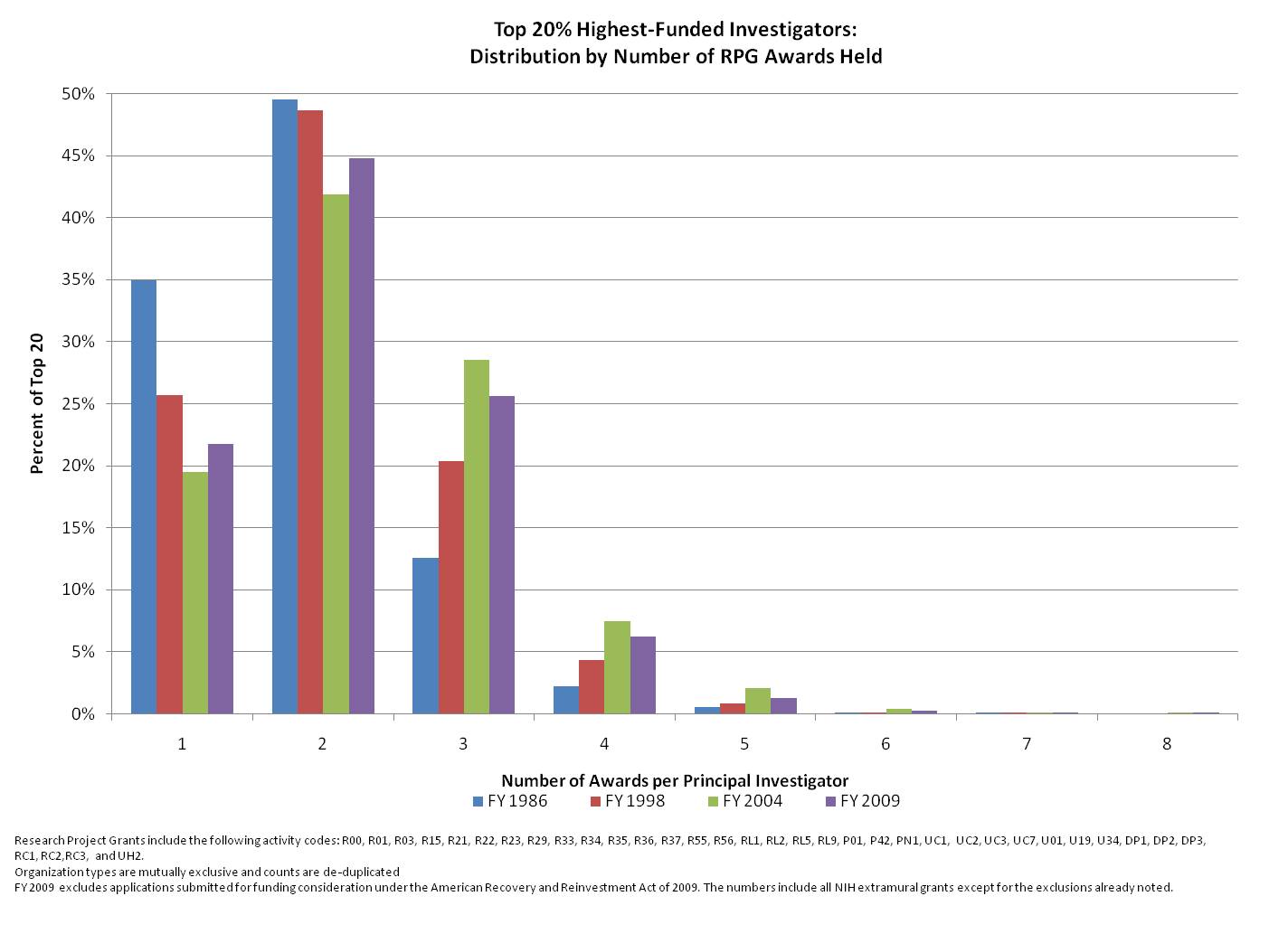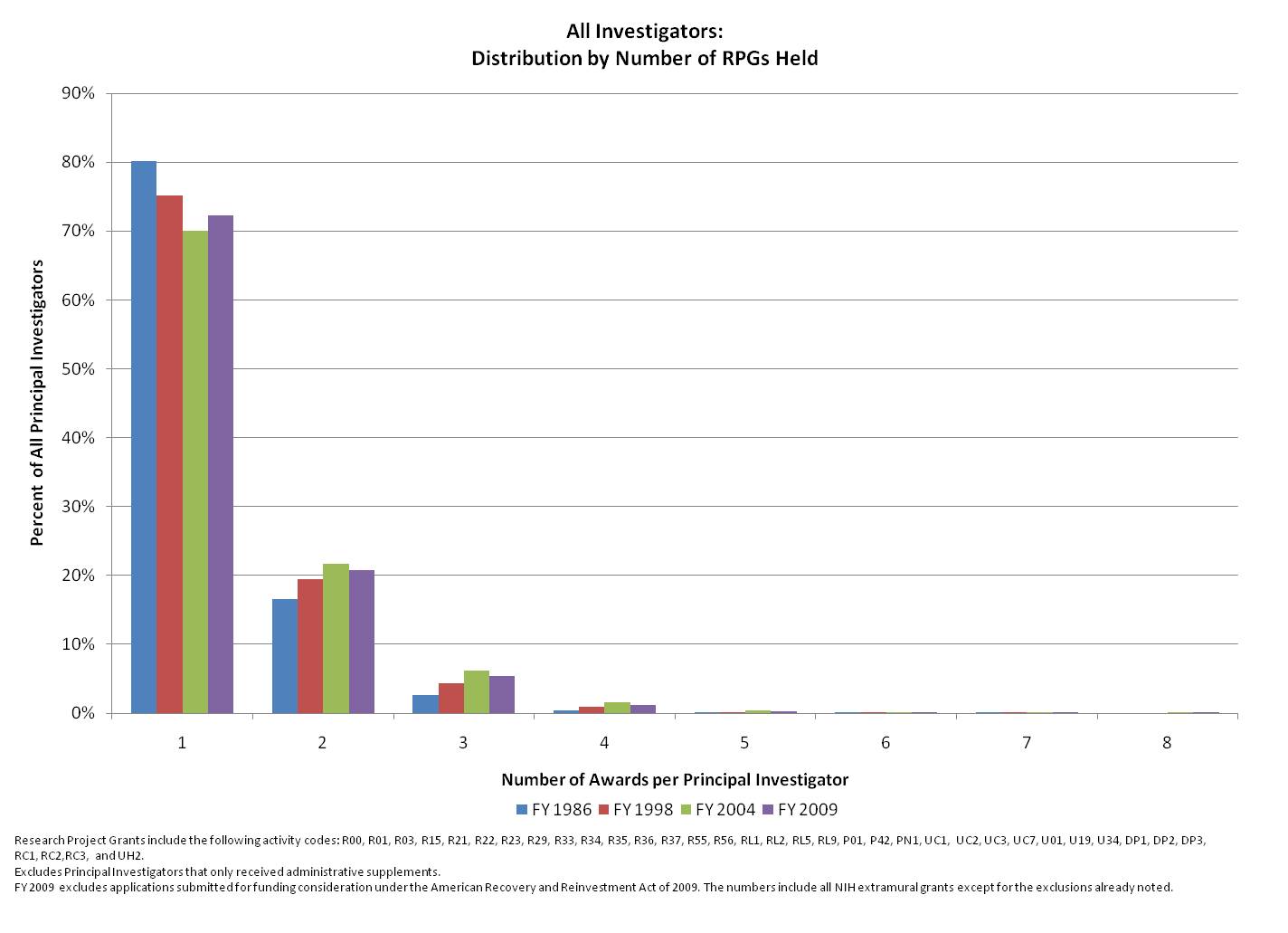 Compared to what we posted previously for the top 20 percent, the absolute number of investigators has been corrected downward, but the percentage of investigators falling into each category remains about the same.
Many of you requested similar data for all PIs. If you crunch the numbers, you will see that in each of the four years presented more than 90 percent of our investigators hold one or two research project grants. I hope this helps clear up any confusion with the previous data.
Number of Awards
Number of PIs (Top 20%)
Number of PIs (All)
FY 1986
FY 1998
FY 2004
FY 2009
FY 1986
FY 1998
FY 2004
FY 2009
1
1,156
1,084
1,041
1,140
13,257
15,873
18,720
18,934
2
1,638
2,055
2,237
2,345
2,738
4,100
5,811
5,428
3
416
862
1,526
1,341
439
930
1,656
1,410
4
73
183
400
326
75
185
406
327
5
17
35
112
66
17
35
112
66
6
4
5
21
13
4
5
21
13
7
2
1
7
3
2
1
7
3
8
0
0
3
2
0
0
3
2
Total
3,306
4,225
5,347
5,236
16,532
21,129
26,736
26,183