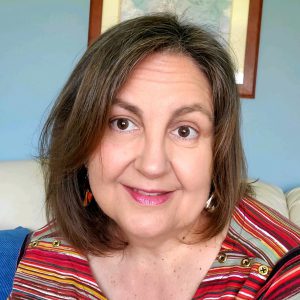 Have questions about funding opportunities, developing an application, or managing a grant award? Unsure to whom you should reach out for help? Check out this NIH All About Grants podcast to get a refresher on the ins and outs of what to do when seeking assistance from NIH extramural staff (MP3 / Transcript). Sheri Cummins, with the NIH Office of Extramural Research's communications group, explains where to find answers to many frequently asked questions and other information online, deciphering program, review, and grants administrative staff roles at NIH, when to reach out and when not to, and much more.
"…[I have] asked:  Have you ever wanted to reach out to NIH but decided not to and why? And I was floored to see how many people said fear.  Fear of looking stupid or uninformed, feeling that their questions were somehow unworthy of NIH attention…It's literally our job to help.  We all want the same thing…to advance our scientific understanding and ultimately improve the nation's health…the pandemic has shown us all how truly vital that NIH mission is for everyone and we really just need to help each other to get there." – Sheri Cummins
Please also visit our Help page for more information.
—
NIH's All About Grants episodes can also be heard on iTunes and Spotify. Have an idea for a future podcast? Email ExtramuralNexus@mail.nih.gov. We love suggestions!