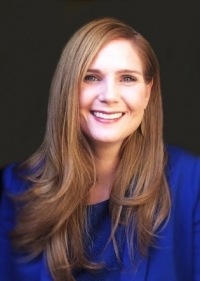 Guest post by Dr. Lyric Jorgenson, Acting Associate Director for Science Policy and Acting Director of the NIH Office of Science Policy, originally released on the Under the Poliscope blog.
Frequent readers of this blog will remember that back in October 2020, NIH issued its Data Management and Sharing (DMS) Policy to further our commitment to making the research we fund available to the public. Our strategic decision to make the effective date for the Policy approximately two years later led some to ask NIH "why wait so long?" while others asked "why not give us more time?" Fortunately, the answer to both these questions is the same. Our goal is to lead a cultural shift that makes data sharing the norm. The degree of that shift, for some, may vary.  For example, many data sharing policies are already in place and researchers currently sharing data will likely not need to significantly alter their approach. But prospective planning for how to share data (i.e., developing plans, requesting NIH funds) may be new for some. As such, it seemed reasonable that two years was the right balance of time to lay the groundwork  for implementation. Today I am excited to provide an update on what NIH is doing to make our data management and sharing efforts a success on the one-year mark prior to the Policy's effective date.
Since the Policy's release, NIH has continued its approach of meeting and seeking feedback from its stakeholders. For example, in April 2021, NIH supported a two-day National Academies workshop to share strategies for successful data management and sharing and identify areas of additional need for seamless policy implementation. Thanks to the success of this workshop, we were able to continue engaging the public on multiple related resources and issues, such as consent for data sharing, harmonizing the NIH Genomic Data Sharing Policy with the DMS Policy, and the discoverability of our data resources.  We also have been partnering with our colleagues in the NIH Office of Extramural Research to provide implementation updates at extramural-focused meetings such as last year's Virtual Seminar.
As you may recall, when the DMS Policy was released, we asked the community what other types of information would be of value to help with implementation. Based on the feedback we received, we are releasing additional resources today and have plans for continuing to release more throughout 2022.
Today, NIH is:
Over the course of 2022, you can expect to hear more from us regarding resources, including:
Helpful tips for developing budgets in Plans describing data management and sharing
Updated information on principles for protecting research participant privacy and de-identification to help guide sharing of research participant data
Educational resources including webinars and potentially sample Plans
Plans for further harmonizing NIH's data management and sharing expectations, particularly with reducing duplicative plan submissions
In addition to the above, during 2022 NIH will also continue providing supplemental funding for grantees to:
Improve the FAIR and Artificial Intelligence/Machine Learning-Readiness of their NIH-Supported Data
Align existing data repositories with FAIR and TRUST principles and evaluate usage, utility, and impact
This is definitely an exciting year for NIH, and we look forward to continuing our engagement with the stakeholder community throughout 2022. Make sure to stay tuned –there is plenty more to come as we work together to accelerate scientific discovery through effective data management and sharing.