We have done some spring cleaning! Our Extramural Nexus emails and site have been refreshed to improve your reading and browsing experience.
We are pleased to announce that we are using a new email subscription service to make it easier for you to receive updates on topics impacting the extramural research community. Any subscriptions you already have for our monthly Extramural Nexus newsletter will continue.
Would you like to be notified when we post a new article? You have the option to subscribe to real-time notifications – choose between notifications for every post (including Open Mike), or just the Open Mike blog posts. Please add nih.extramural@subscriptions.nih.gov to your safe senders list as you can expect this to be the email address we send from moving forward.
You will also find a new and improved Extramural Nexus site, your source for news on grants policies, processes, and more. The redesigned site contains the same content you rely on, only now with a modern look and improved browsability. You can easily browse by categories like 'New Resources' and 'Tips Before You Submit' in the main menu.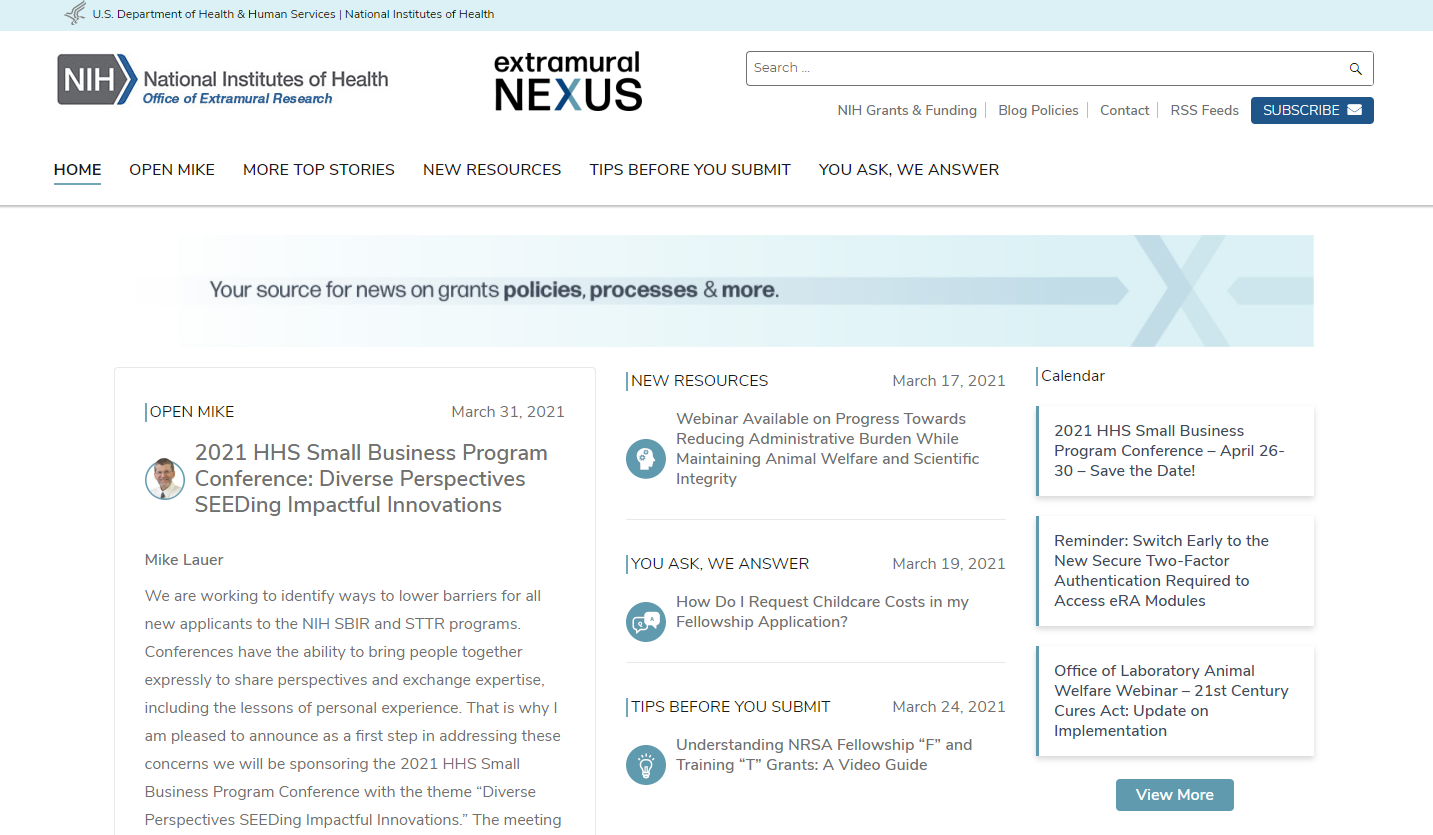 We hope these refreshed designs make it easier than ever to stay connected to the latest NIH grant news. Let us know what you think! Leave a comment or submit feedback to the editor.