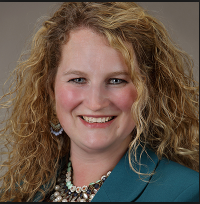 The research that NIH funds doesn't always fall neatly into a single category. Basic research involving humans that seeks to understand the fundamental aspects of phenomena also may meet the NIH-definition of a clinical trial. We refer to these studies as BESH – Basic Experimental Studies involving Humans (see our previous blog). Since this type of research meets the NIH definition of a clinical trial, these trials must register and report summary results information for transparency and other purposes outlined in the NIH Policy on the Dissemination of NIH-Funded Clinical Trial Information. However, some researchers have faced challenges in fitting these studies into the data fields for submission in ClinicalTrials.gov.
In response to concerns from the basic science communities, the NIH issued a Request for Information (RFI; NOT-OD-18-217) seeking additional input from stakeholders on how best to implement the NIH clinical trials policies. NIH asked for examples of BESH that pose challenges for registration and results reporting on ClinicalTrials.gov, asked for potential modifications to ClinicalTrials.gov that would better meet the needs of BESH, and asked about the strengths and weaknesses of potential alternative platforms.
Thanks to the outreach efforts of the basic science communities and organizations, we received a robust response to the RFI. A predominant theme of these responses was agreement on the importance of registration and results reporting for research transparency and on ensuring that the contributions of human research participants advance science and public health. Examples of challenges included registering and reporting both cognitive and brain function studies, and studies involving a series of trials in which the design of subsequent trials are contingent on the findings of prior trials.
To further understand the challenges of registering and reporting results for BESH on ClinicalTrials.gov, staff at the National Library of Medicine performed an in-depth analysis of several recently published articles selected from respondents to the RFI. Four primary challenges to registering and reporting results of BESH in ClinicalTrials.gov were identified from this analysis:
1. reporting for multiple, interrelated small studies,
2. apparent absence of prespecified primary outcome measures in the published articles,
3. results reported for a few individual participants in a non-aggregated manner, and
4. iterative preliminary studies to develop or optimize procedures.
These characteristics are difficult to address in a system designed to represent one study per record with at least one pre-specified primary outcome measure and with aggregated summary results information provided in tabular format.
Although most BESH are not expected to have these specific challenges, for those that do, the requirement of registering and results reporting on ClinicalTrials.gov might not communicate what the studies planned to do, or was done, in a scientifically meaningful and useful manner. The NIH has determined that more time is needed to address these challenges. Today, NIH published a Guide Notice (NOT-OD-19-126) announcing the extension of delayed enforcement of registering and results reporting of BESH on ClinicalTrials.gov through September 24, 2021. Investigators conducting BESH are still expected to register and report results on alternative, publicly available platforms during this interim period, but are not required to do so on ClinicalTrials.gov at this time.
During this interim period, we will continue to work together with the basic science community to understand more fully the challenges of disseminating information about BESH and explore solutions that are meaningful and useful to other researchers and members of the public. In the coming months, NIH will be reaching out to the basic science community and asking for assistance in helping us reach this goal. Working together, we believe that we can create a system that can facilitate the registration and results reporting for all clinical trials, while maintaining the NIH commitment to stewardship and transparency of the research we support.