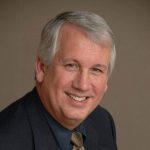 Over the past year, since we published an essay in Nature Human Behaviour on "NIH policies on experimental studies with humans," NIH has engaged in a discussion with the basic science community to find ways to meet our shared obligations to study participants and taxpayers, while respecting the unique goals and outcomes of basic science.  While we are still in the midst of that conversation, we are pleased to announce real progress in the form of new funding opportunity announcements for Basic Experimental Studies Involving Humans.
Since October 2014, the NIH defines a clinical trial as "a research study in which one or more human subjects are prospectively assigned to one or more interventions (which may include placebo or other control) to evaluate the effects of those interventions on health-related biomedical or behavioral outcomes." (NOT-OD-15-015).  We appreciate that not all studies meeting this NIH definition of a "clinical trial" are "clinical" in nature.  Some studies involve preventive interventions with healthy individuals or interventions with patients in settings other than the healthcare system.  Other studies constitute basic research, defined as the "systematic study directed toward greater knowledge or understanding of the fundamental aspects of phenomena and of observable facts without specific applications towards processes or products in mind." (32 CFR 272.3).  Indeed, over 10,000 trials registered in ClinicalTrials.gov indicate that their primary purpose is basic research.
We have heard the community input regarding the breadth of the NIH clinical trials definition and the concerns about the applicability of some clinical trials policies to fundamental, basic science studies.  In response to these concerns, the NIH has developed new funding opportunities specifically for basic experimental studies involving humans scheduled for release this week (see the NIH Parent Announcements page). These funding opportunities, designated as "Basic Experimental Studies with Humans Required" are for studies that meet the definition of basic research and also are subject to clinical trials policies based on the NIH definition of a clinical trial.
Over the next several weeks, we will be rolling out a variety of resources to help inform applicants about these new funding opportunities including tools for choosing the correct FOA. FAQs and a table comparing Funding Opportunity Types by Clinical Trial Allowability are already available.
NIH appreciates that representatives of the basic science community have argued that registering and reporting in ClinicalTrials.gov poses a challenge for some studies, particularly those conducting basic experiments with human participants. As such, NIH is postponing enforcement of the NIH Policy on the Dissemination of NIH-Funded Clinical Trial Information for studies submitted to Basic Experimental Studies with Humans FOAs. NIH will continue to expect registration and results reporting for these studies but is allowing additional flexibility to report on alternative portals instead of ClinicalTrials.gov.  We are already working on developing software by which information included in grant applications can be directly ported to ClinicalTrials.gov, substantially streamlining the registration process, and ClinicalTrials.gov continues to work to make its registration and reporting systems more flexible for a broader array of studies.
We are pleased at the robust response to the recent Request for Information which was focused on obtaining input regarding registration and reporting standards for fundamental studies involving humans. NIH is conducting a thorough analysis of the comments and plans to engage in additional stakeholder outreach to gain a better understanding of the current challenges with ClinicalTrials.gov. We are committed to working with the community to explore possible solutions to reduce the burden for investigators while also increasing transparency for studies involving human participants.
The research community and the NIH share an ethical commitment to research participants and to taxpayers to ensure that the findings from prospective studies involving humans are made public and contribute to the advancement of public health.  Study participants donate their time and accept both known and unknown risks to help advance our understanding of health and disease. They, as well as the taxpayers who support the work, rightly expect that their efforts and dollars will benefit scientific progress, especially when participating in basic research in which possible personal benefits of participation are minimal.
We look forward to working closely with the basic research community on ways to improve upon current registration and results reporting standards to meet our shared goal of research transparency.