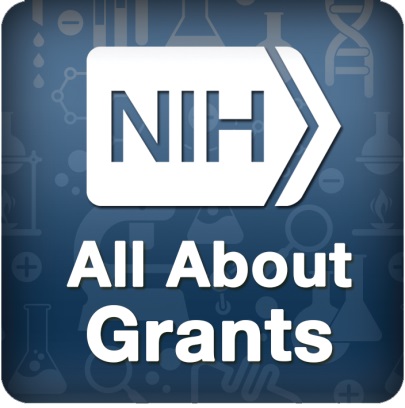 NIH's Office of Extramural Research brings you two new "All About Grants"  podcasts to ring in the new year. In "Why it's so Important to Submit Applications Early" (mp3, transcript), Dr. Cathie Cooper, director of the Division of Receipt and Referral in the NIH's Center for Scientific Review, talks about the importance of submitting application early due to changes in NIH's policies and application forms for 2018.
In "Changes to the NIH Appendix Policy for 2018" (mp3, transcript), Dr. Cooper joins us again to talk about the NIH appendix policy and new limits on what can be included as appendices.
All About Grants podcast episodes are produced by the NIH Office of Extramural Research, and designed for investigators, fellows, students, research administrators, and others just curious about the application and award process. The podcast features NIH staff members who talk about the ins and outs of NIH funding, and provide insights on grant topics from those who live and breathe the information. Listen to more episodes via the All About Grants podcast page, through iTunes, or by using our RSS feed in your podcast app of choice.