If you are a regular reader of my blog, you know I like to try and provide data that answer commonly asked questions about NIH funding. Today, it's the question of whether investigators that hold MDs or MD/PhDs are more or less likely to be funded than those investigators that hold PhDs. Well, in this case, there is a difference, but it is modest.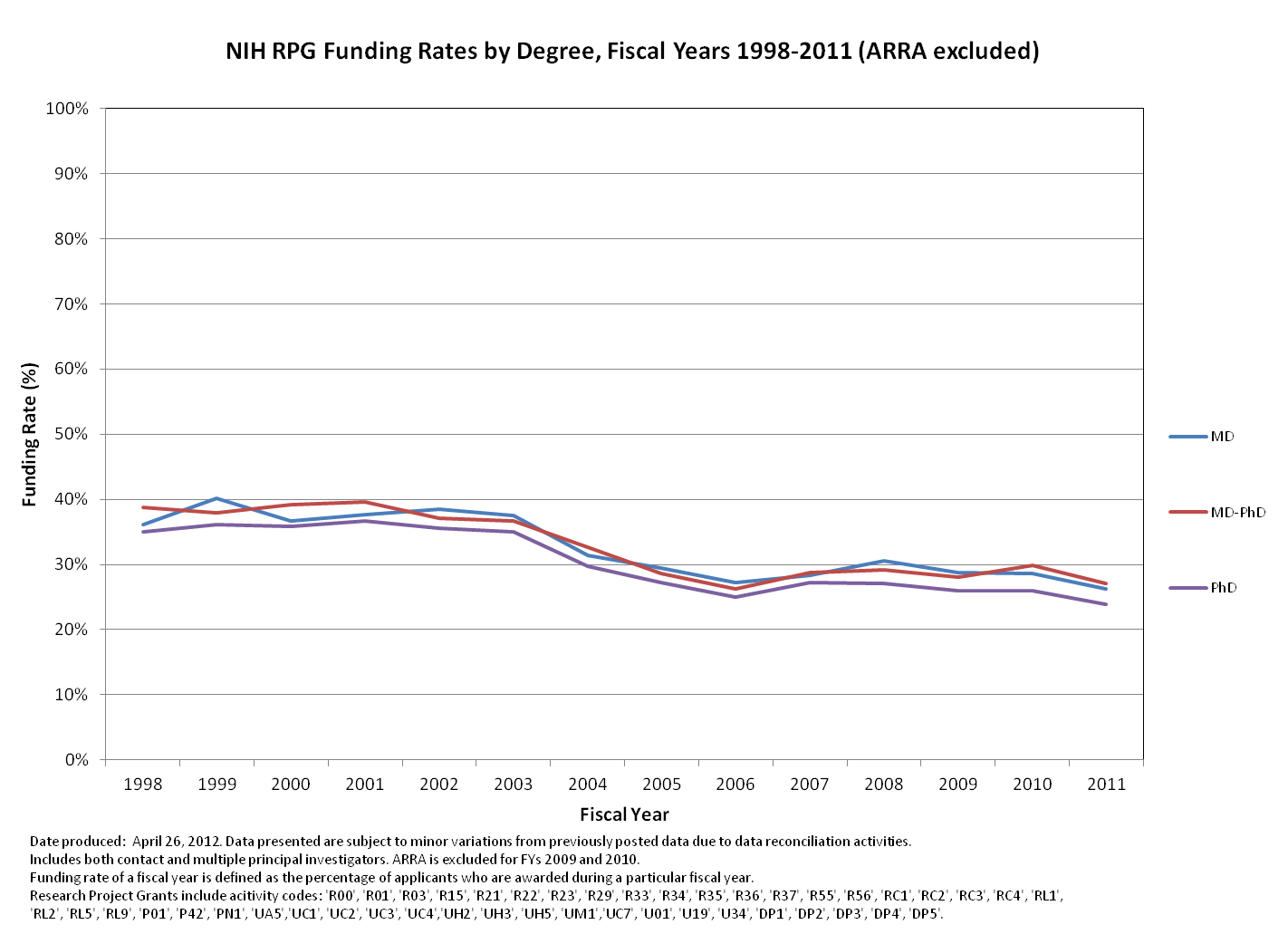 Investigators with a PhD have a slightly lower funding rate than those with medical degrees, and this is consistent over time. Note that this is the funding rate, which is the percentage of applicants that receive funding in a fiscal year. By comparison, our success rate is calculated on the project level, not the person, and as you all know is much lower.  To keep these data in context, remember that about 30% of principal investigators hold MDs or MD/PhDs.
We know that the types of degrees that investigators hold vary based on the type of institution at which that they work, so next we will look to see if there are any differences in the funding rate by degree when broken down by institution type.
Interested in the raw numbers? Check out NIH Research Project Grants: Funding rates by degree, FY98-11 on RePORT.