Recently we explored the increase in average age of new investigators. While that average age has remained relatively constant over the past ten years, we are seeing something different in our entire pool of principal investigators (PIs). Today, I want to discuss this by comparing the average age of NIH PIs to the age of faculty in medical schools using data generously provided by the Association of American Medical Colleges (AAMC). We recognize that slightly more than 45% of all awards are made to PIs that work outside of medical schools, but the AAMC has been very successful in collecting information on faculty that work in that setting, and it's interesting to see the comparison.

(This video does not have an audio track. If you are unable to view it, you can also download it. View the presentation slides here.)
The NIH started recording the age of most PIs around 1980, which is why the presentation above starts at that year. As you move through the years from 1980 to 2010, you can see that both populations of faculty and PIs become less compressed in the age period between 28 and 65. In more recent years, you see fewer people entering the faculty at ages 28 and below, and very few people receiving an R01 award before age 33. But, the biggest difference is seen at the later ages. The elimination of mandatory retirement during the 80s and increasing life expectancy allowed people to remain employed much longer[1]. We also suspect that the current economic situation is forcing many people to reconsider their retirement.
In 1980, less than 1% of PIs were over age 65, and now PIs over age 65 constitute nearly 7% of the total. In parallel, in 1980, close to 18% of all PIs were age 36 and under. That number has fallen to about 3% in recent years. These are big changes.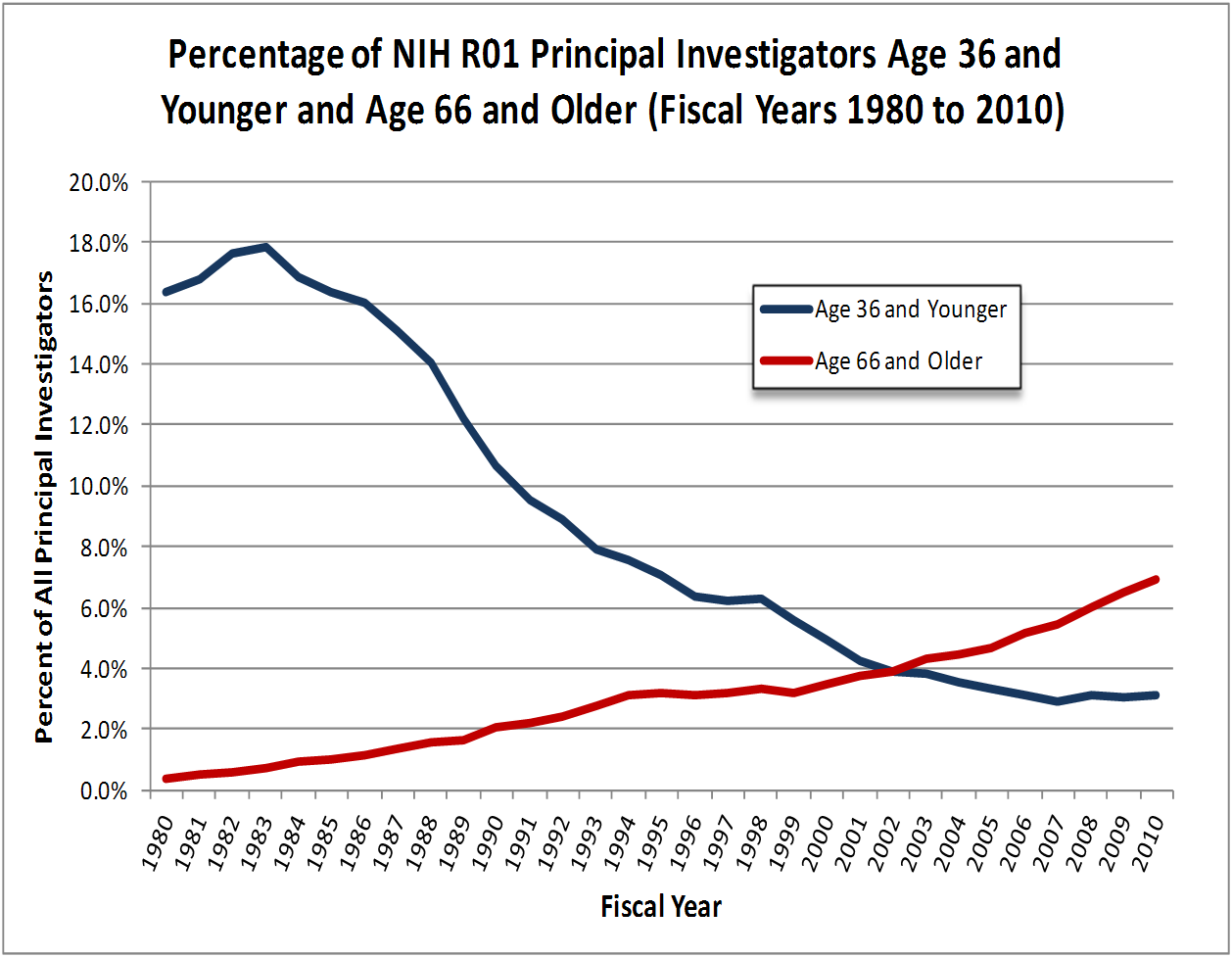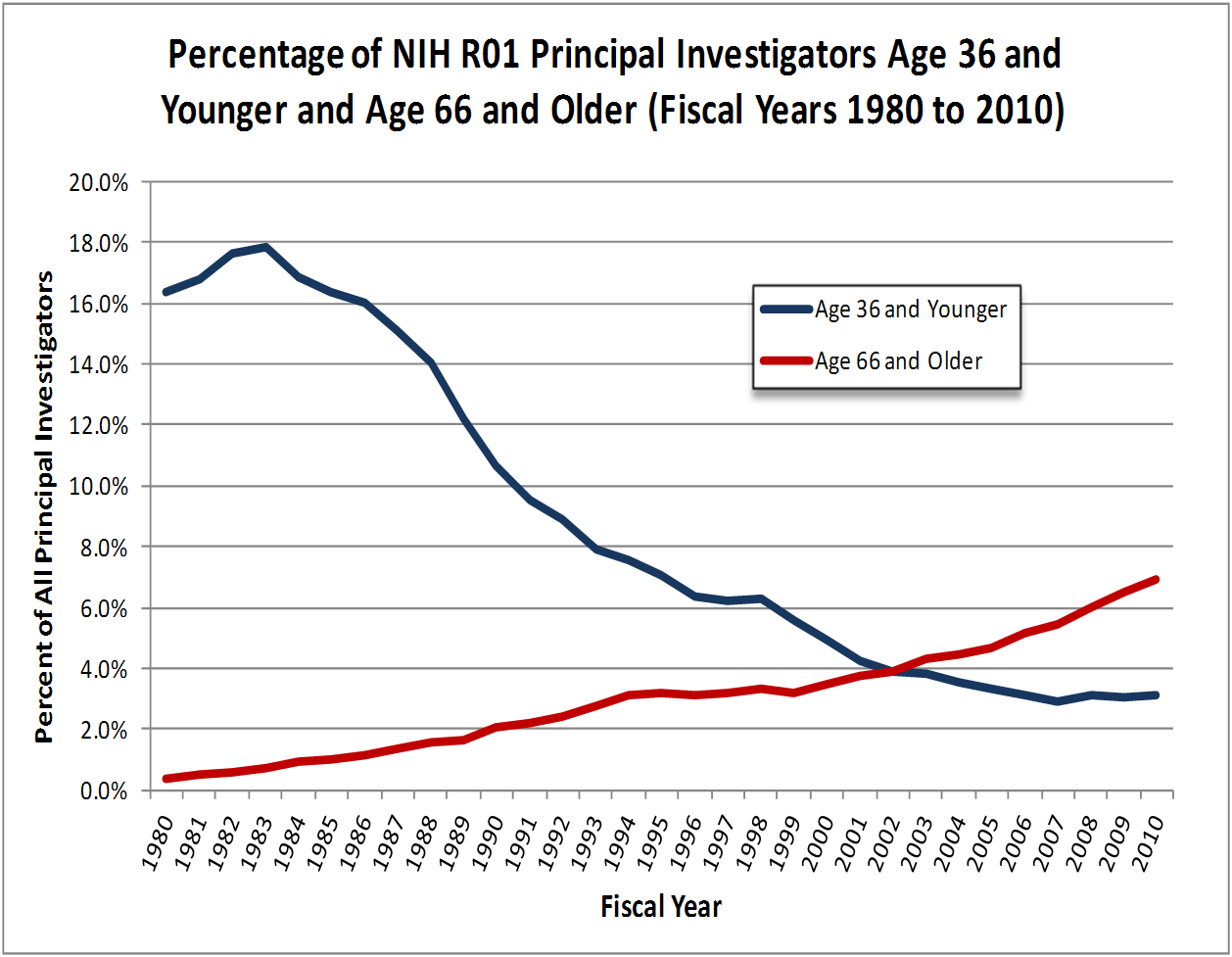 Another factor that jumps out is the increasing gap between entry into faculty and receipt of the first R01. Although not all AAMC faculty members apply for NIH research grants, the gap is interesting and suggests that institutions and other non-NIH funding sources are increasingly responsible for research start-up costs.
When we produced this same presentation five years ago, I had predicted we were at the cusp, and that the average age of a supported NIH PI would remain relatively constant going forward. However, obviously, I was wrong. As we continue to look at the age distribution of NIH PIs, we will keep you updated.