I've talked to you over the past year on many aspects of the biomedical research pipeline. But one issue, the plight of the early career researcher, has been front and center almost from the first day I joined NIH. Over a long period of time, NIH has made a concerted effort to make sure that faculty members in their early careers have a fair chance when they compete against more established investigators. If you enjoy history, a complete description of our programs starting in 1977 is available on our website.        
Over the past three decades, we've seen profound shifts in the average age at which a principal investigator receives their first R01. During the period from 1980 to 2001, the average age increased nearly 0.3 years per year. Since that time, the average age at first R01 award has leveled off near 42 for PhDs. It is higher for researchers with an MD or an MD/PhD.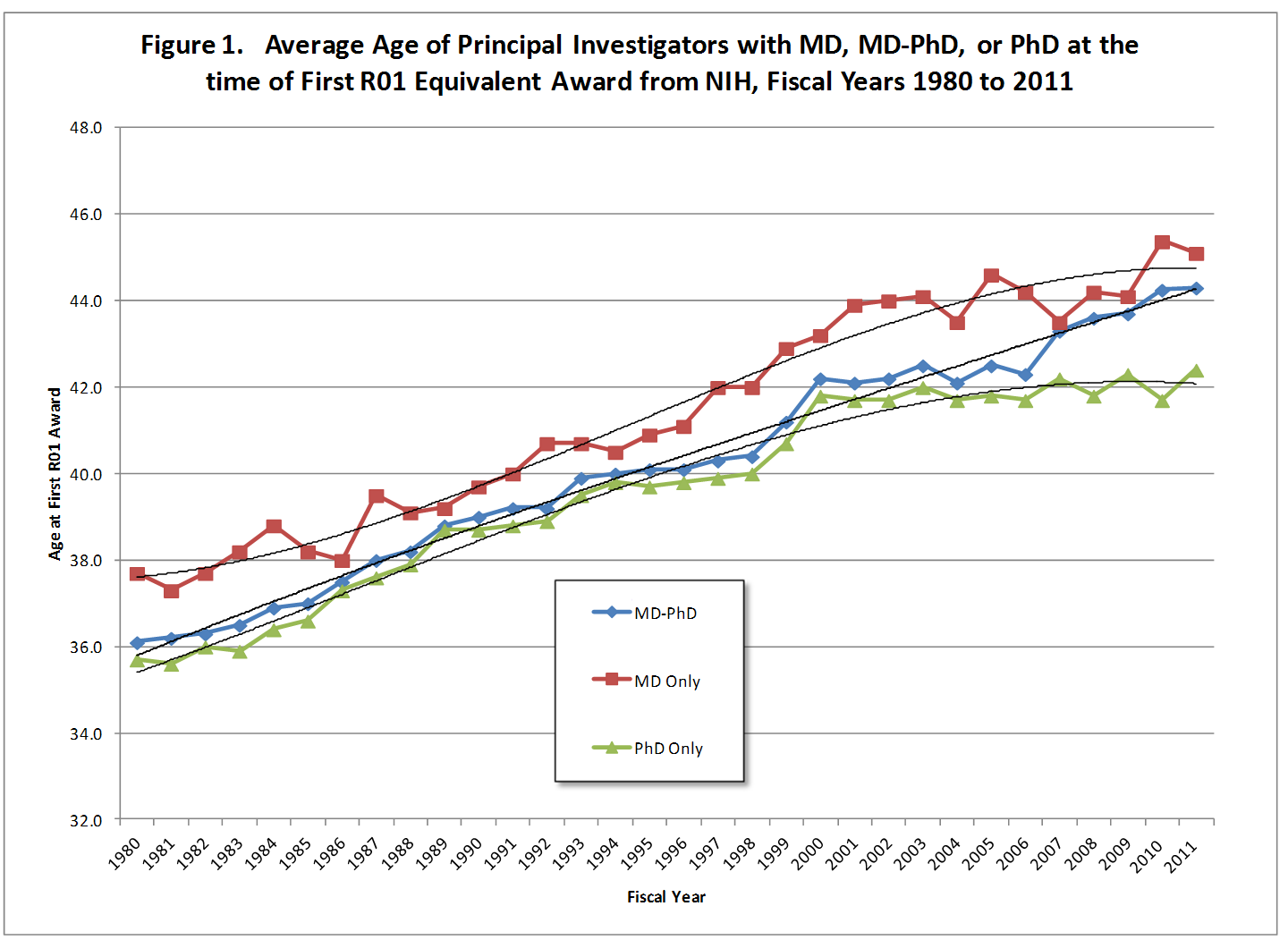 In more recent years, our new investigator (new to NIH funding) policies shifted to numerical targets, and you can see a substantial increase of new R01 investigators beginning in 2007. By 2010, the proportion of new investigators increased to approximately 30 percent of all competing R01s, replicating entry rates not seen since 1987. The imposition of numerical targets appears to have had little effect on the average age at which a new investigator receives their first award, however. In order to encourage earlier transition to independence, the NIH initiated the Early Stage Investigator policy for applications submitted for funding in fiscal year 2009. Early stage investigators are defined as being within ten years of completing their terminal degree or their medical residency.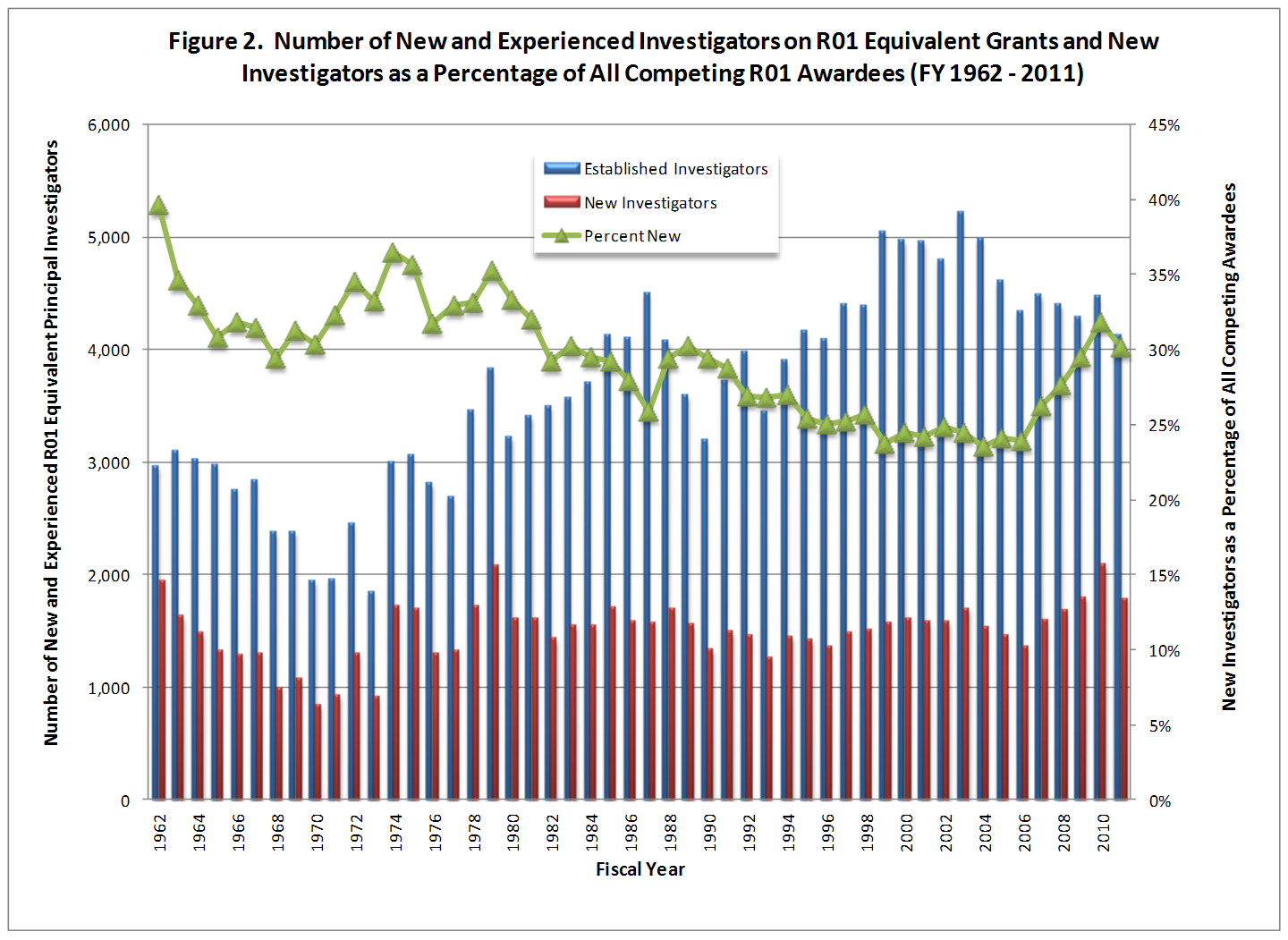 Our current policy requires that approximately half of all new investigators are early stage investigators, but, so far we've seen no decrease in the age at entry. Maybe it is too early to expect an impact. We've also made one additional change in the new investigator policy. Rather than using numerical targets, we've set targets based on success rates. The success rate for investigators submitting a new R01 application should be the same whether they are new or experienced investigators. Current policies related to new investigators are described on the Financial Operations webpage (note that some of the IC-specific policies are currently being updated for fiscal year 2012).   
We believe it is important to continually refresh the pool of talented scientists and to give them an opportunity to manage their own project while they are still relatively young. We also believe in evaluating the results of our efforts, so we are analyzing the outcomes of these the new investigator policies. For example, how successful are these new investigators after they get their first award and has that changed as we fund more of these researchers? So, as always, stay tuned.