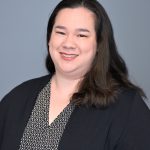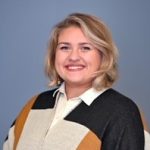 This NIH All About Grants podcast episode walks through the timelines you should keep in mind when preparing an NIH grant application (MP3 / Transcript). Avery Tucker and Kasima Garst from the Office of Policy for Extramural Research Administration within the NIH's Office of Extramural Research join us for this conversation. We will touch on the funding cycle calendar, understanding the dates in funding opportunity announcements (FOAs), what to think about before applying, differences between grant types, systems and roles, delays and pitfalls to avoid, and more.
"…If I could leave you with one thing, it would be apply early, start the application process early and really become familiar with the actual text and requirements within the FOA itself." – Avery Tucker
"…I think some of the biggest pitfalls that applicants may run into are really not reading that Funding Opportunity Announcement in detail, not understanding the Grants Policy Statement and related notices that are included in that Funding Opportunity Announcement, and following all of the application instructions." – Kasima Garst
Below are additional policy references that may be of interest:
—
NIH's All About Grants episodes can also be heard on iTunes and Spotify. Have an idea for a future podcast? Email ExtramuralNexus@mail.nih.gov. We love suggestions!