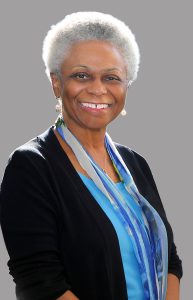 I am pleased to announce the availability of a new NIH administrative supplement that recognizes the crucial role outstanding mentors play in fostering future leaders in the biomedical research enterprise.
Qualified investigators can now submit proposals in response to the Chief Officer for Scientific Workforce Diversity (COSWD)-led Notice of Special Interest (NOSI) NOT-OD-22-057: Administrative Supplements to Recognize Excellence in Diversity, Equity, Inclusion, and Accessibility (DEIA) Mentorship. Proposals are due by April 7, 2022.
Mentorship is a critical part of recruiting and retaining an inclusive scientific workforce. Evidence suggests mentorship helps foster scientific identity and career progression in science, technology, engineering, mathematics, and medicine (STEMM) disciplines. For example, research shows that grant-writing mentorship for early-career biomedical investigators from underrepresented groups can foster increased publication productivity, a key contributor to scientific career advancement.
Based on this evidence, one goal of my office is to support and amplify the impact of programs that develop scientific talent through training and mentorship. Thus, this new NOSI is part of our commitment to enhancing mentorship within NIH-supported research, with an emphasis on scientists from underrepresented groups.
The participating NIH Institutes and Centers will supplement the existing awards of scientists who have demonstrated a commitment to exceptional training and mentorship, especially to individuals from groups identified as underrepresented in the biomedical sciences.
Supplements are available for various grant types, including career development, training, cooperative, and Research Project Grants (R01). They will provide up to $250,000 in direct costs, not to exceed the direct costs of the parent award. Investigators may use the funds to perform additional research within the parent grant's scope, develop curricula or training activities to strengthen mentor training, or help foster the research career development of additional students, post-doctorates, or other trainees.
The NIH has an array of mentorship initiatives and resources, and I am excited about this addition to the agency's offerings. I encourage all eligible investigators to take advantage of this opportunity to be recognized for outstanding mentoring, and for promoting inclusive excellence.