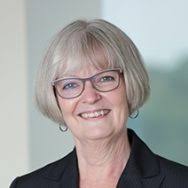 It is a priority to us to continue to engage with the community about what constitutes a breach of NIH peer review integrity – including, but not limited to:
A reviewer sending grant applications to their postdocs to write their critiques
Someone revealing that they reviewed a particular application
A reviewer disclosing how another reviewer scored an application
A principal investigator (PI) approaching a reviewer at a scientific conference to discuss her/his institution's application in which s/he is designated as PI
Yes, each of these constitutes a breach of NIH peer review integrity. The NIH defines a breach of review integrity as any violation of a core value of NIH peer review:

In previous communications, we outlined NIH policy on confidentiality of the peer review process and the responsibility of all those involved to uphold integrity. We also outlined potential consequences of breaches of review integrity, such as terminating the review or Council member's service in peer review, pursuing a referral for suspension or debarment, or other possibilities that could result in criminal penalties. Maintaining review integrity continues to be a matter of great concern, not only to the NIH but to the entire biomedical research community.
Our attention to peer review integrity has been heightened with our growing awareness of the scope and impact of breaches, including those related to undue foreign influence in peer review. In response to these concerns, for example, Dr. Collins issued a Statement on Protecting the Integrity of U. S. Biomedical Research, which highlighted, among other issues, the sharing of confidential information by peer reviewers with others, including in some instances with foreign entities, or otherwise attempting to inappropriately influence funding decisions.
We continue to learn of other problematic conduct – reviewers sharing applications with others without first obtaining permission from the NIH Scientific Review Officer (SRO); reviewers asking others to write reviews for them; PIs contacting or attempting to contact reviewers prior to study section meetings in attempts to influence the outcome of review; and reviewers and PIs sharing confidential information with each other.
Review integrity concerns not only compromise our NIH peer review process but also raise other questions and potential concerns, including about an individual's authority and responsibility as a designated PI on NIH applications and awards. Moreover, review integrity concerns lead to concerns that the relevant institution(s) may not be fully cognizant of their responsibilities and of the potential consequences of integrity breaches, which are leading to violations of the terms and conditions of their NIH awards.
It is important to us to remind the community that together, we must take action to uphold integrity in peer review. For example, among other actions in response to a breach of review integrity (NOT-OD-18-115), NIH may request that officials of a grantee institution review the actions of their personnel who are involved in a breach and are the PI(s) on NIH grant applications and awards, and to respond in writing, addressing any impact on such applications and awards, and confirming any responsive action(s), such as requesting NIH's approval for a change in PI status. We are pleased that many institutional officials have taken our concerns seriously, helping convey the message that working together, we will hold people accountable for inappropriate actions, and that working with us will be responsible and accountable stewards of federal funds.
This is not a parlor game of WhoDunIt. When the core values of peer review are compromised, funding decisions may be based on improper or inaccurate information; proprietary information may be compromised; the public may lose trust in science; and patients in clinical studies may be harmed. We thank those of you who have informed us of possible problems – even though we may not be able to share confidential specifics with you, we can take and have taken action. And we thank the tens of thousands of individuals who serve in NIH peer review each year with honesty, respect for the process, and desire to support the common good.
Stay tuned. In coming months, we will present a series of case studies in the Open Mike blog to stimulate further dialog on these issues.
If you see something, say something.
Michael S. Lauer, MD
Deputy Director for Extramural Research
Sally A. Amero, PhD
NIH Review Policy Officer and Extramural Research Integrity Liaison Officer