A critical component in assuring the efficacy of NIH's peer review system is the continuous assessment of peer review activities, to be sure that the practices and policies uphold the core values of peer review. In fact, this continual assessment was a key component of the 2008 NIH Enhancing Peer Review Initiative.
These continuous assessment activities include  ongoing analysis and monitoring of peer review outcomes as well as online surveys to give applicants, peer reviewers, and NIH  staff the opportunity to weigh in on our peer review process.
We've posted a report of the most recent (Spring 2012 Phase II) surveys on our peer review web pages. (As described in the report, Phase I surveys took place in Spring 2010 shortly after peer review changes were made.) Overall, applicants and reviewers are more satisfied with the new peer review system than the system in place before the Enhancing Peer Review initiative. Most respondents rated the peer review system as fair and consider themselves satisfied with the peer review process.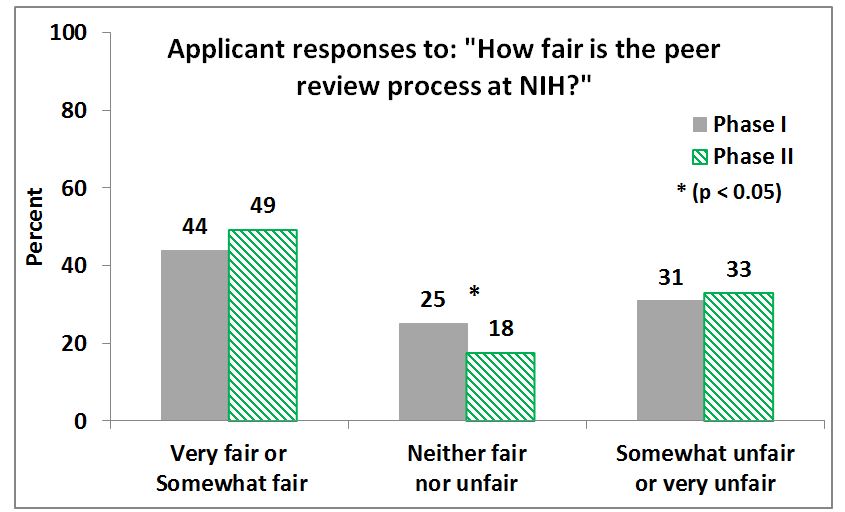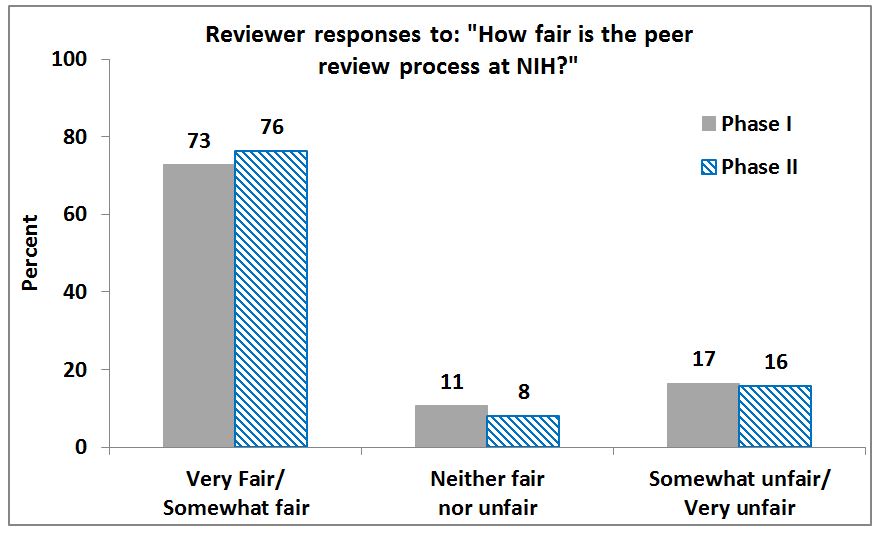 The report asked program officers, scientific review officers, applicants and peer reviewers about specific aspects of the Enhancing Peer Review changes (such as single resubmission and nine-point scoring), and we are continuing to examine the impact of these policies, and provide guidance in response to these concerns. For instance, in open-ended comments, reviewers responding to this survey expressed their concern for uneven use of scores across the 9 point range, and a need for more scoring guidance. NIH recently issued revised scoring guidance to encourage use of the entire scoring range.
As I've said before on my blog, we are committed to continuous review of our peer review system because we know as science evolves, so should our peer review processes. Thanks for participating in these surveys.