We all know that NIH has seen a large increase in applications over the past decade, but how much of this is due to scientists writing more applications and how much is a result of a larger number of scientists doing biomedical research? I decided to take a closer look at this question, particularly at competing applications for investigator-initiated research project grants (RPGs), i.e., those that are not submitted in response to a specific request for applications.
First, we can see in figure 1 that the amount of money (in direct costs) requested in such applications has increased from $4.4 billion in fiscal year 1998 to just over $13 billion in fiscal year 2011, while the amount of money awarded to competing applications during that time increased from $1 billion to around $2 billion.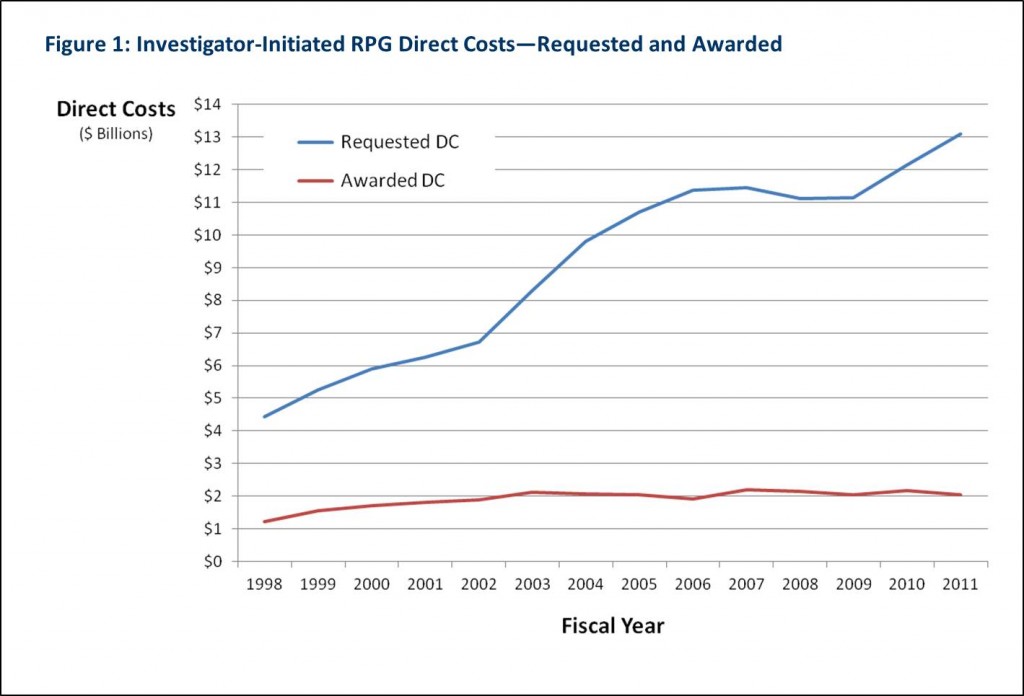 Looking at these data as a ratio (figure 2), the requests for dollars rose from 3.6 times the supply in 1998 to 6.5 times the supply in 2011. This ratio has been between 5 and 6 for the past 5 years.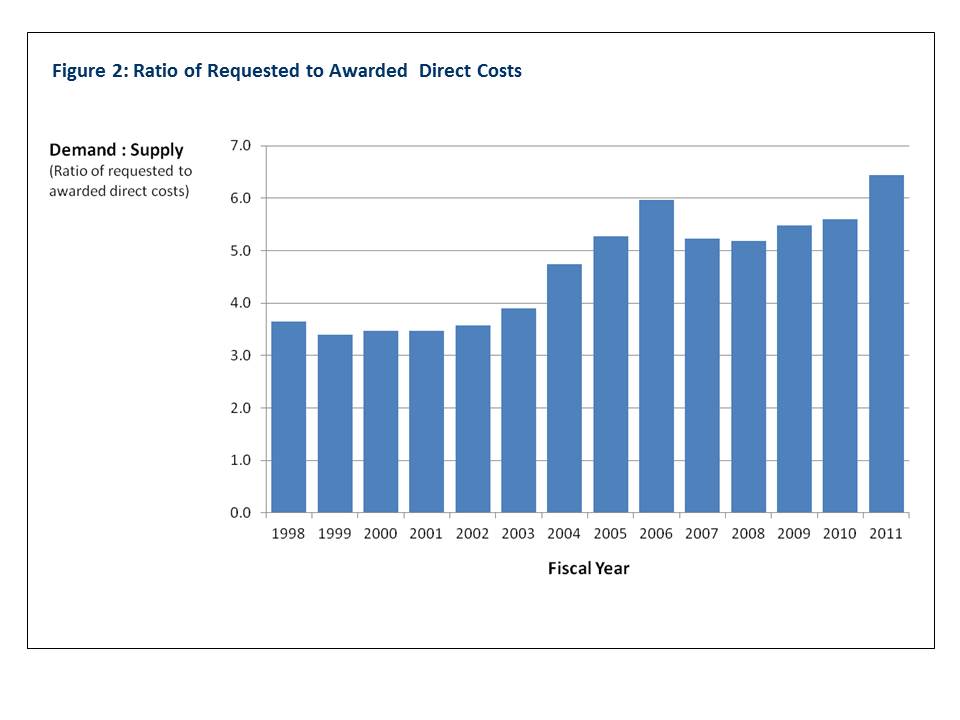 What contributes to the increase in the amount requested? First, the total number of these applications has almost doubled—from 25,000 in 1998 to almost 50,000 in 2011 (see figure 3). The average number of applications per applicant has also risen slightly (from 1.3 to 1.5) and that contributes somewhat to the total increase in demand, depicted by the red portion of the bars in figure 3. However, the major contributor to the increased demand is a large growth in the number of applicants—from about 19,000 in 1998 to approximately 32,000 in 2011. This contribution is depicted by the blue portion of the bars.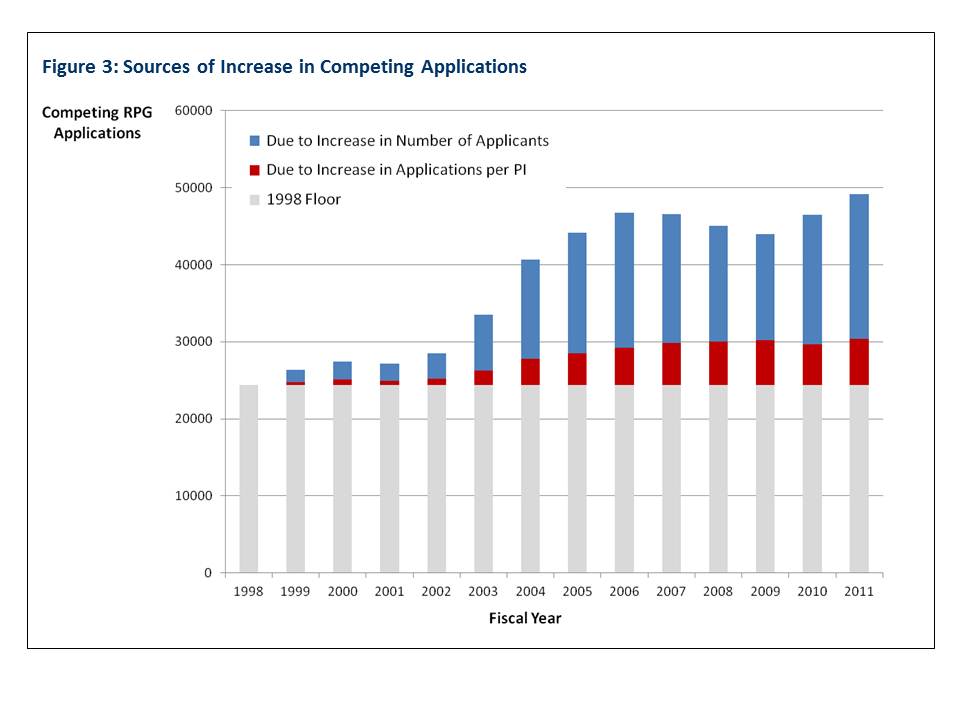 These results are not unexpected, but it is interesting to see the actual numbers, and this information helps define the biomedical research enterprise that interacts with NIH. We'll be delving a bit more into this in future posts. I won't give away the content but will just say: stay tuned!