In one of my recent posts, I looked at the question of whether the degree you hold makes a difference in your likelihood of achieving funding. You can click the link above, but the answer was, "not really." For example, in 2011, investigators with a PhD had a slightly lower funding rate (24%) compared to those with an MD (26%) or an MD/PhD (27%), and this pattern is relatively constant when we look back at the past decade.
I promised last time that I would look at the breakdown by institution type.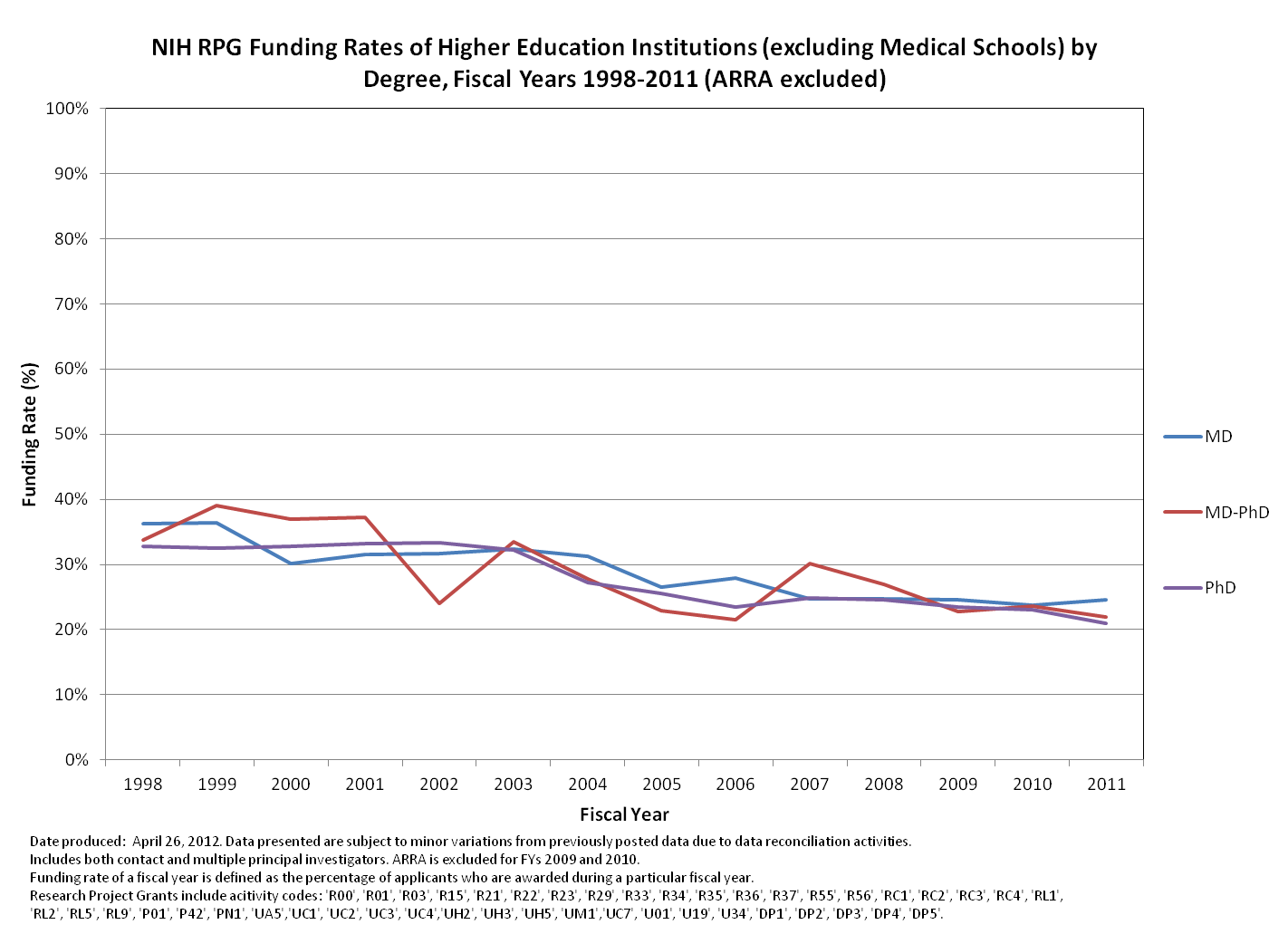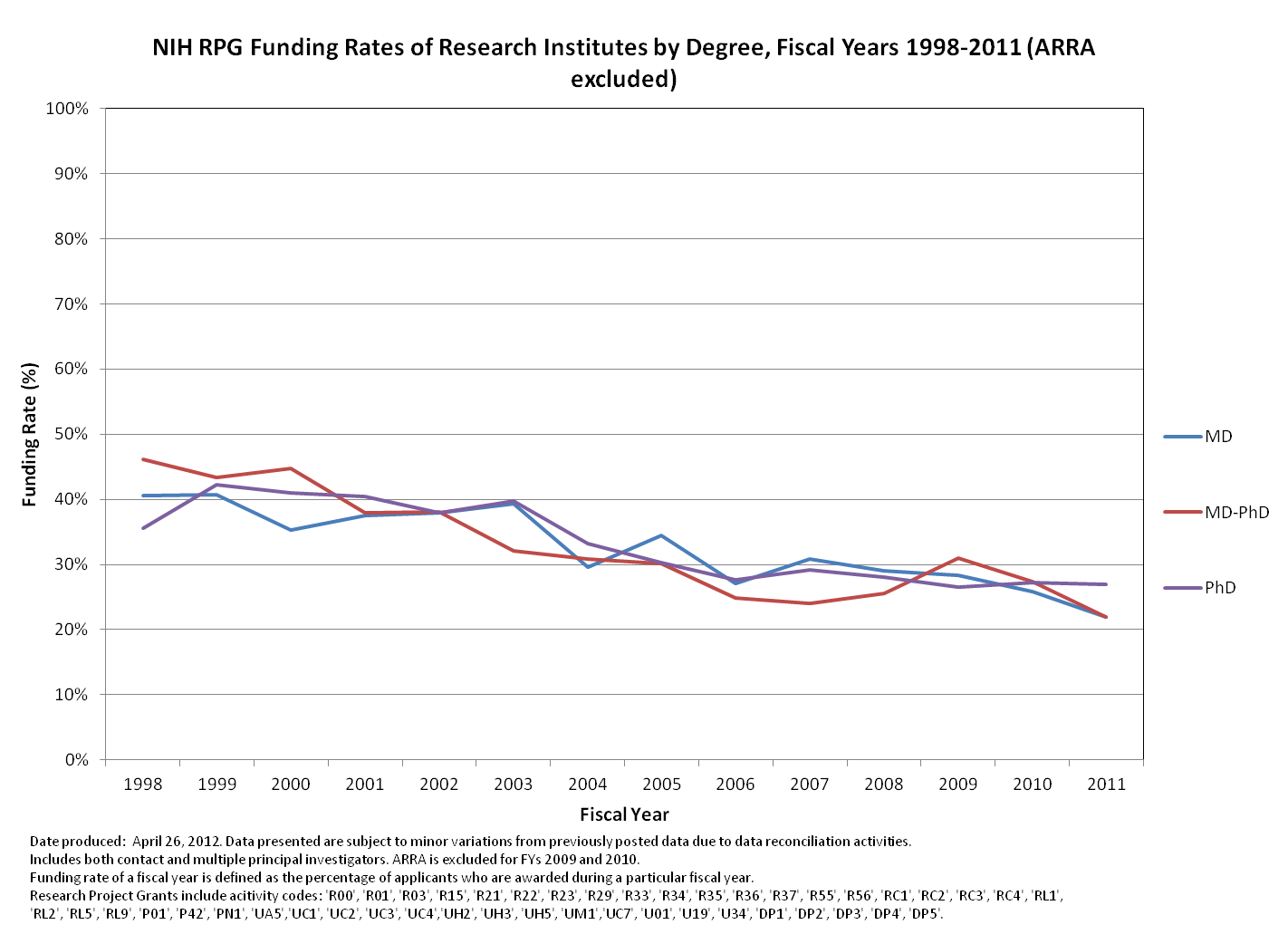 Interestingly, within a given type of institution, there are not significant, sustained differences between the groups, excluding, perhaps, independent hospitals. Medical schools, which as a group receive the greatest percentage of NIH funding, support investigators that are essentially indistinguishable when you look at their funding rates.