If you ever come across misconduct, whether it be harassment, fraud, grant scams, research misconduct, peer review violations, or foreign interference, please report it.
You can find the appropriate contacts for various types of concerns on our new Report a Concern page. (Or just click on this button

located on various pages of the NIH Grants and Funding website.)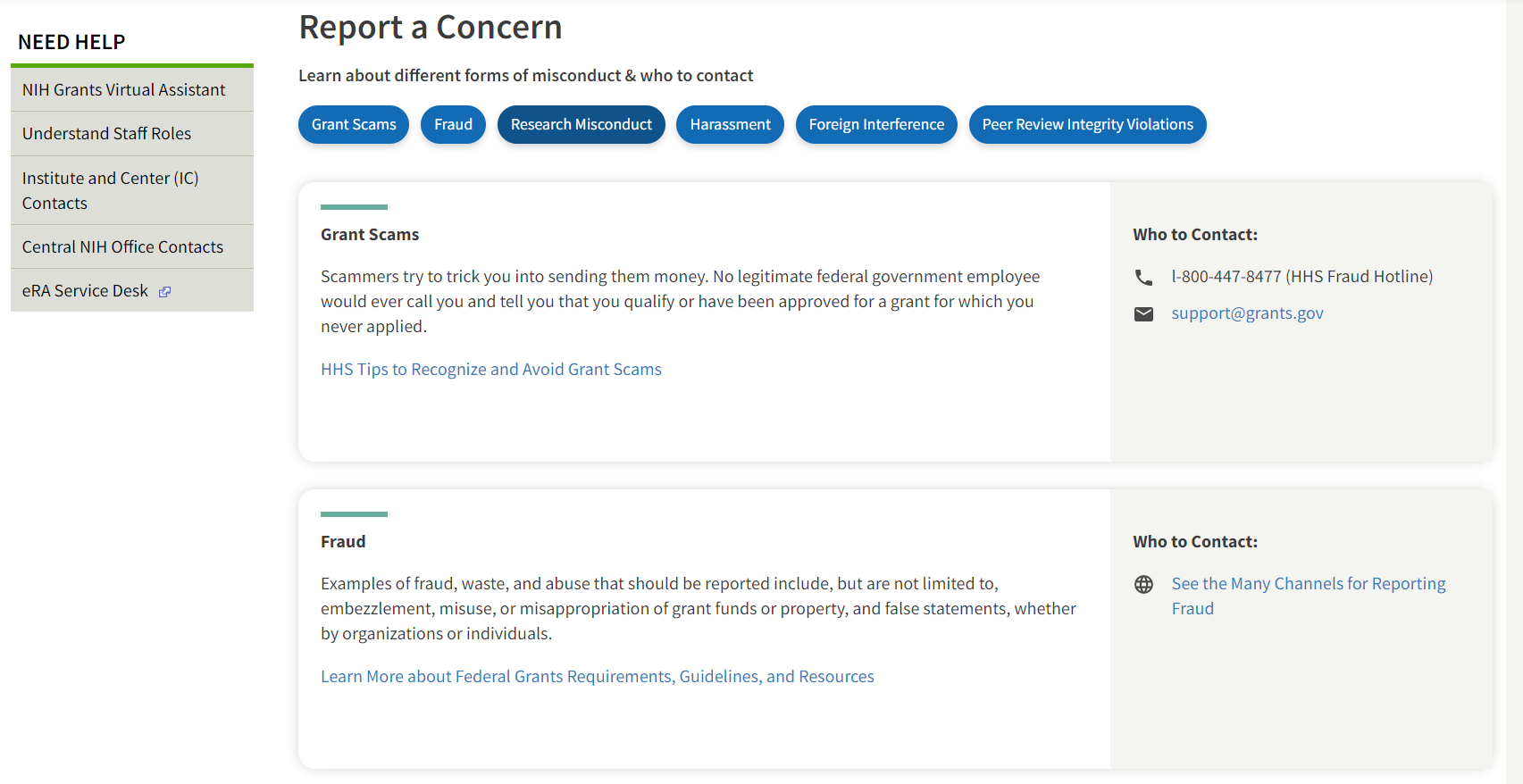 If you're looking for other contacts at NIH, check out the Need Help page.