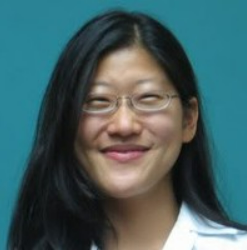 Institutions receiving funds from Public Health Service (PHS) agencies such as NIH must conduct research in accordance with the PHS Policy on Humane Care and Use of Laboratory Animals. As part of this process, institutions must have an approved animal welfare assurance on file with the NIH Office of Laboratory Animal Welfare (OLAW) in order to receive PHS support on activities involving animals. But what exactly does this process entail?
This NIH All About Grants podcast episode delves into what you should consider when working with OLAW in obtaining an animal welfare assurance (MP3 / Transcript). Dr. Jane Na, who directs the Division of Assurances within OLAW, joins us to outline the different types of assurances, why these documents are critical, how to prepare your assurance, lessons learned, approving/withholding assurances, and what information may be released from an approved institution's assurance upon request.
"The assurance document is a statement of compliance and commits the institution to follow the PHS policy on humane care in use of laboratory animals and applicable federal animal welfare requirements…It's for the humane care and use of animals when their involvement is necessary in research, testing and training…in order to meet the scientific aims to acquire fundamental knowledge about living systems and to improve human and animal health." – Dr. Jane Na
—
NIH's All About Grants episodes can also be heard on iTunes and Spotify. Have an idea for a future podcast? Email ExtramuralNexus@mail.nih.gov. We love suggestions!