Fans of NIH's All About Grants Podcast will be pleased to know it's now easier than ever to browse and listen to our episodes (including the catchy theme music) on our refreshed podcast page. Now, simply filter by the topic area using the colored tabs on the top, click the play button to listen to any of interest, and explore related content by clicking the tags. The transcripts and guests can be viewed after clicking on the episode title as well.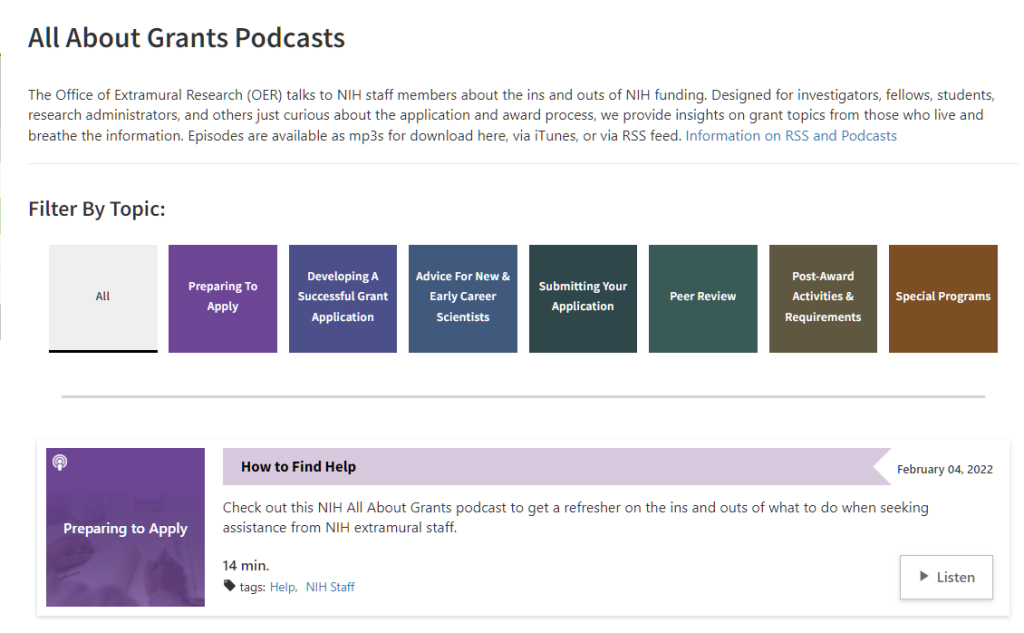 Over 50 podcast episodes are available on various parts of the grants process, from application to closeout. We share tips for preparing your application, advice for new & early career scientists, peer review, post-award activities, and more. Put on your earphones and happy listening!
NIH's All About Grants podcast episodes can also be heard on Apple Podcasts and Spotify. Is there a topic you'd like to see us address in a future episode? Let us know.