An application due date is not the same as a funding opportunity expiration date. If you submit on the expiration date – you're late, the opportunity has expired.
The Key Dates section of each funding opportunity either lists specific due dates or points to our table of standard due dates. When standard due dates are used, applicants can submit applications to any of the appropriate due dates up until the funding opportunity announcement (FOA) expires.
Let's walk through an example:
You're submitting a new investigator-initiated R21 application to the parent FOA (PA-19-053) which uses standard due dates and expires on January 8, 2022.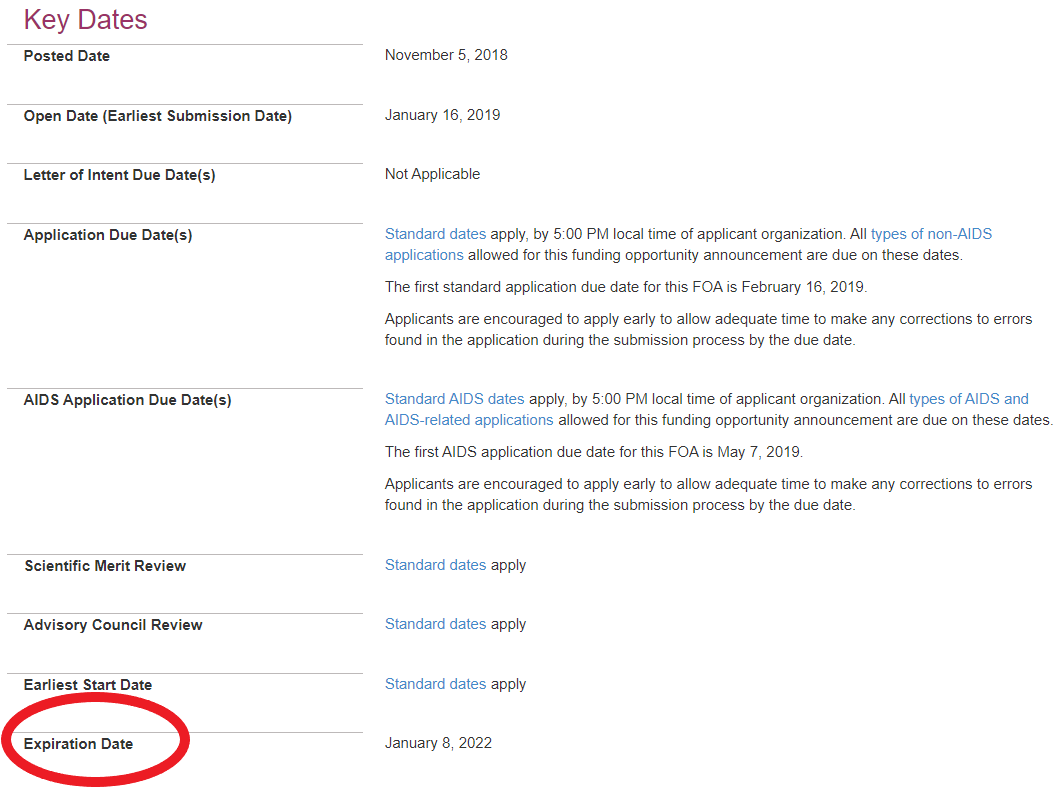 On the standard due dates page, enter "R21" in the Search for Activity Code box to display all available due dates. Some activity codes, like the R21, will have separate due dates for new vs. renewal, resubmission, revision applications and additional due dates for applications specifically related to AIDS research. Since the opportunity expires on January 8, 2022, the last opportunity to submit your new application would be October 16, 2021. If AIDS-related then the due date would be January 7, 2022.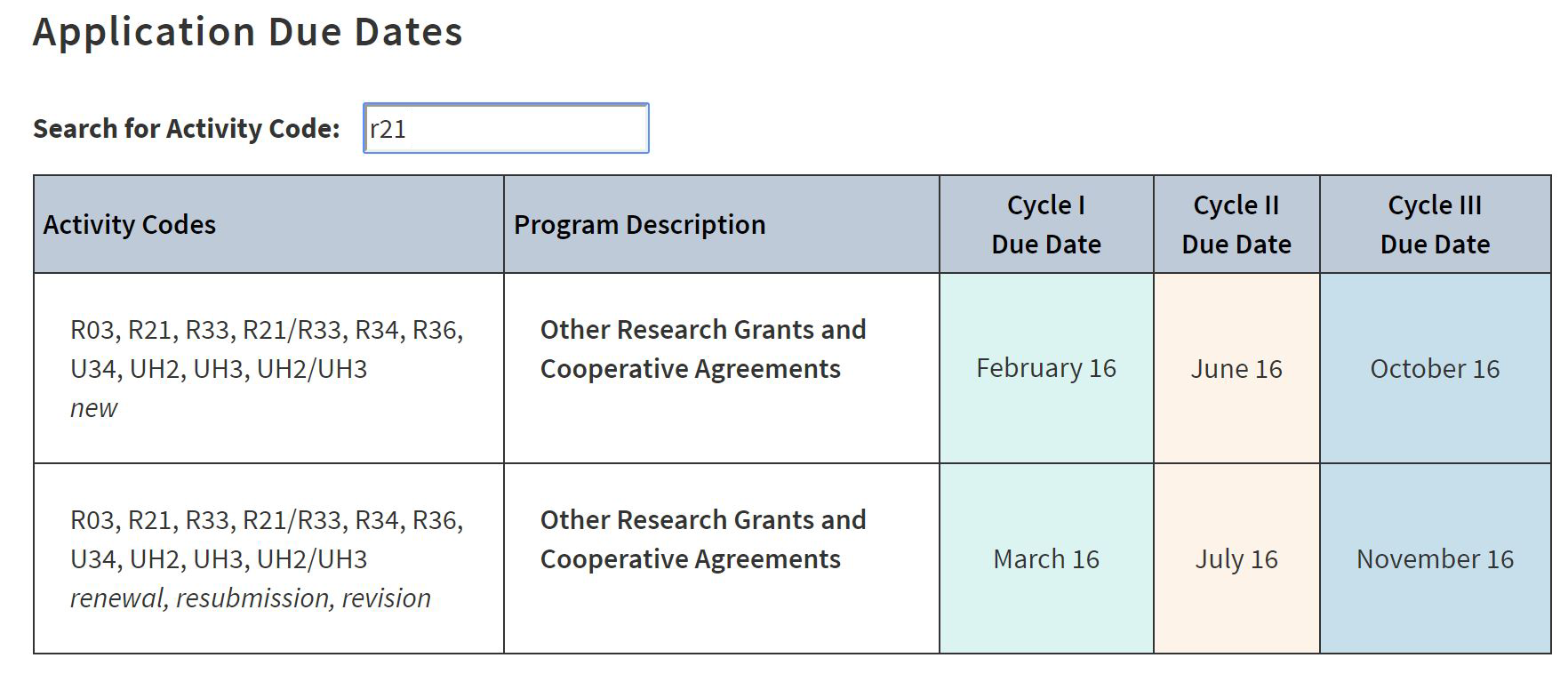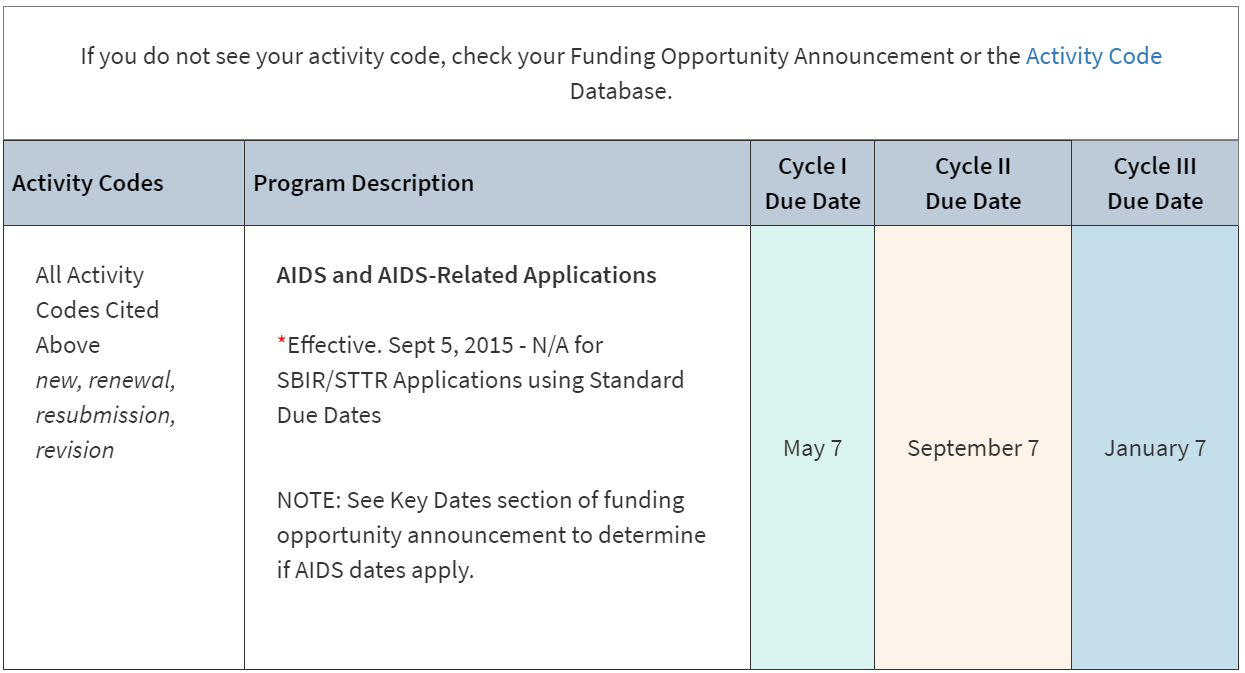 We recommend submitting early to address any errors or warnings you may receive in the application process. Applications submitted after the targeted due date will be subject to the NIH Late Policy.