My office, the Office of Extramural Research (OER), works closely with the extramural research community to support NIH's mission of funding science that will enhance our knowledge of living systems, improve health, lengthen life, and reduce illness and disability. While frequent readers of Rock Talk may be familiar with OER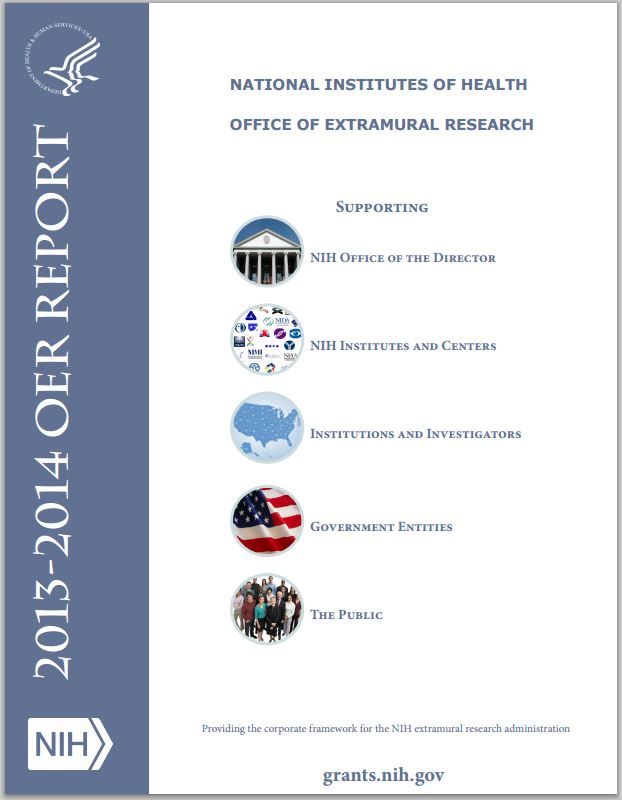 through the topics I blog about, there is much, much more that my office provides in support of NIH's extramural program as a whole.
OER provides the leadership, oversight, tools, and guidance needed to administer and manage NIH extramural research policy and operations. Our work includes the development of online information and administration systems (two public-facing systems you likely know of include eRA Commons and RePORT), the development, evaluation and implementation of new programs and policies, the establishment of partnerships with other federal agencies in support of scientific research, and the oversight of compliance with regulations necessary for the stewardship of taxpayer dollars that support biomedical research.
Our 2013-2014 report provides a window into the wide-ranging activities supported by our team – take a look if you'd like to learn more!