Nexus March 2013
---
Rock Talk
In August I presented data regarding the well-known increase in applications to NIH over the past decade. In "More Applications, Many More Applicants" we looked at the source of increase in competing applications, and presented data on the numbers of unique NIH applicants per year. (Further analysis of data pertaining to the number applications per principle investigator was posted to the blog later that month in "Do More Applications Mean More Awards?", and also discussed in 2011 blog posts on the number of grants per investigator.)
Another question related to understanding the increase in applications submitted to NIH is, how many different research institutions submit applications each year? So, my staff and I took a look at the number of institutions that submitted competing research project grant (RPG) applications each fiscal year, going back to 1995. In addition to looking at all RPGs, we also looked at data for R01s only.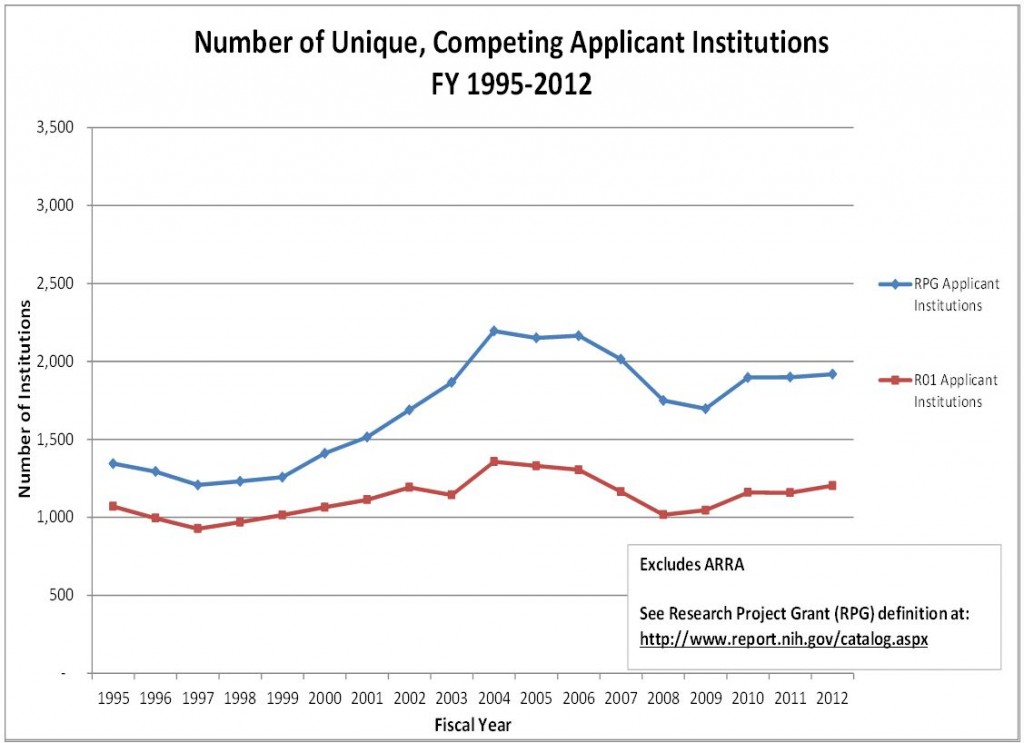 It's interesting to note that while the number of unique institutions with competing R01 applications has been relatively stable, the number of institutions submitting RPG applications has increased.
We also looked at the number of award-receiving institutions for comparison, to see if the trend is similar.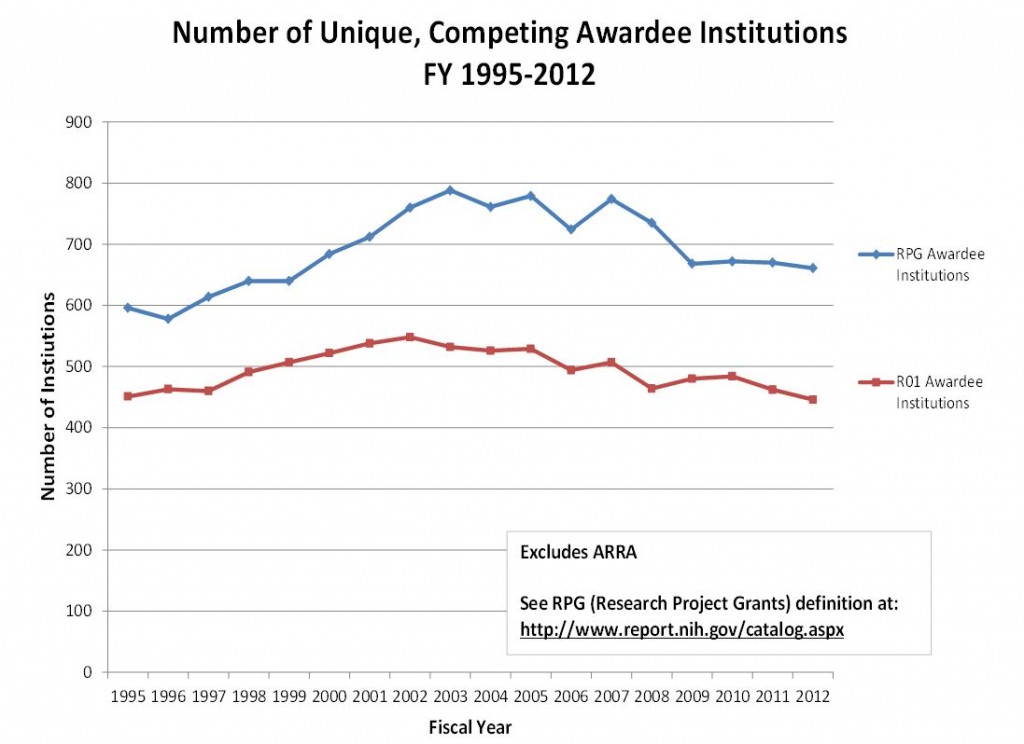 Again, the number of unique institutions receiving R01 awards each year has been relatively stable, while the number of institutions receiving RPG awards has slightly increased.
This data provides a bit more insight into NIH application trends, and we're continuing to work on additional analyses to learn more about these applicant and grantee institutions. Stay tuned.
Top Stories
New Resources
You Ask, We Answer
Calendar
Other NIH Happenings